Back to Blogs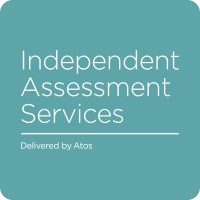 Developing a persona-based attraction strategy to hire qualified health professionals
In 2018, we entered into a partnership to manage the attraction, selection and onboarding of qualified Health Professionals for Independent Assessment Services (IAS) – the division of Atos which is responsible for the management and delivery of the Personal Independence Payment (PIP) assessment process across specific areas of the UK on behalf of the DWP.
The Scope
The ongoing fulfilment of multiple permanent vacancies– with a remit to attract, engage, recruit, vet and onboard qualified and experienced Paramedics, Occupational Therapists, Physiotherapists, and Nurses to join IAS as permanent Disability Assessors.
The Solution
Given the well-documented challenges in clinical recruitment, our approach has been one of innovation and creativity to ensure that the client is able to attract the talent the organisation needs to hire in order to meet their service delivery and quality requirements.
From the outset of the partnership, we embedded with the client marketing and senior operational teams to jointly develop a persona-based attraction strategy.
With the support of our own in-house marketing team, we developed an attraction strategy incorporating a storytelling campaign that is channelled across social media and into specific online groups to highlight the benefits of working for the client in specific geographical areas.  The storytelling is personal and effective- bringing to life what it means to work for IAS by existing employees.
The holistic solution includes:
Dedicated Client Partnership Team

Applicant Tracking System & MI provision

Marketing & Social Media Campaign Management

Direct Sourcing

Supply Chain Engagement & Management

Vetting Checks (HCPC/NMC and BPSS)

Offer & Onboarding Management
The Result
In attracting and onboarding the talent the client needs, the impact has been twofold- the client employer brand is being promoted – and protected – in the most positive way, and in using compelling stories from their own high performers, the storytelling campaigns have also served to deepen engagement within the clients' existing teams, who have been instrumental in providing their own stories as to why they work for the client and what they enjoy about the role.
​