Go Back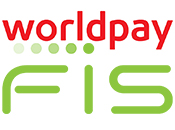 ​A Global Leader in Fintech
FIS is a leader in technology and services that help businesses and communities thrive by advancing the way the world pays, banks and invests.
In 2019, FIS acquired Worldpay, a global leader in e-commerce and payments, greatly expanding FIS' capabilities by enhancing its acquiring and payment offerings and significantly increasing Worldpay's distribution footprint.
This combination of organic and external growth has positioned FIS among the world's leading technology providers to the capital markets, retail banking and merchant industries.
FIS may be a new name to you, but you've probably used their technology to pay for your cup of coffee, train ticket or deposit on a new car!
We advance the way the world pays, banks and invests by hiring people who solve for the future and we are looking for talented people who want to make FIS their career.
Our 'One FIS' Culture
Our values are how we work together to deliver our purpose each and every day. Always striving to:
Win as one team
Lead with integrity
Be the change
Our 3Cs are who we deliver our purpose and values for - our clients, colleagues and communities.
Our Culture is a result of each of us bringing to life our values each and every day. Guiding the way we communicate, learn, lead, work as a team and challenge ourselves to always deliver for our 3Cs.
We Connect the World
We recognise that people are our most important asset. Our innovation starts with them and their engagement is critical to our success. That's why we're looking to expand our core teams and configure the right teams. That said, it's no surprise that client support roles account for more of our hires than any other group in the organisation. Our contact centre colleagues support all our major client groups - banking, payments and investment - as our first line of service solutions.