Back to Blogs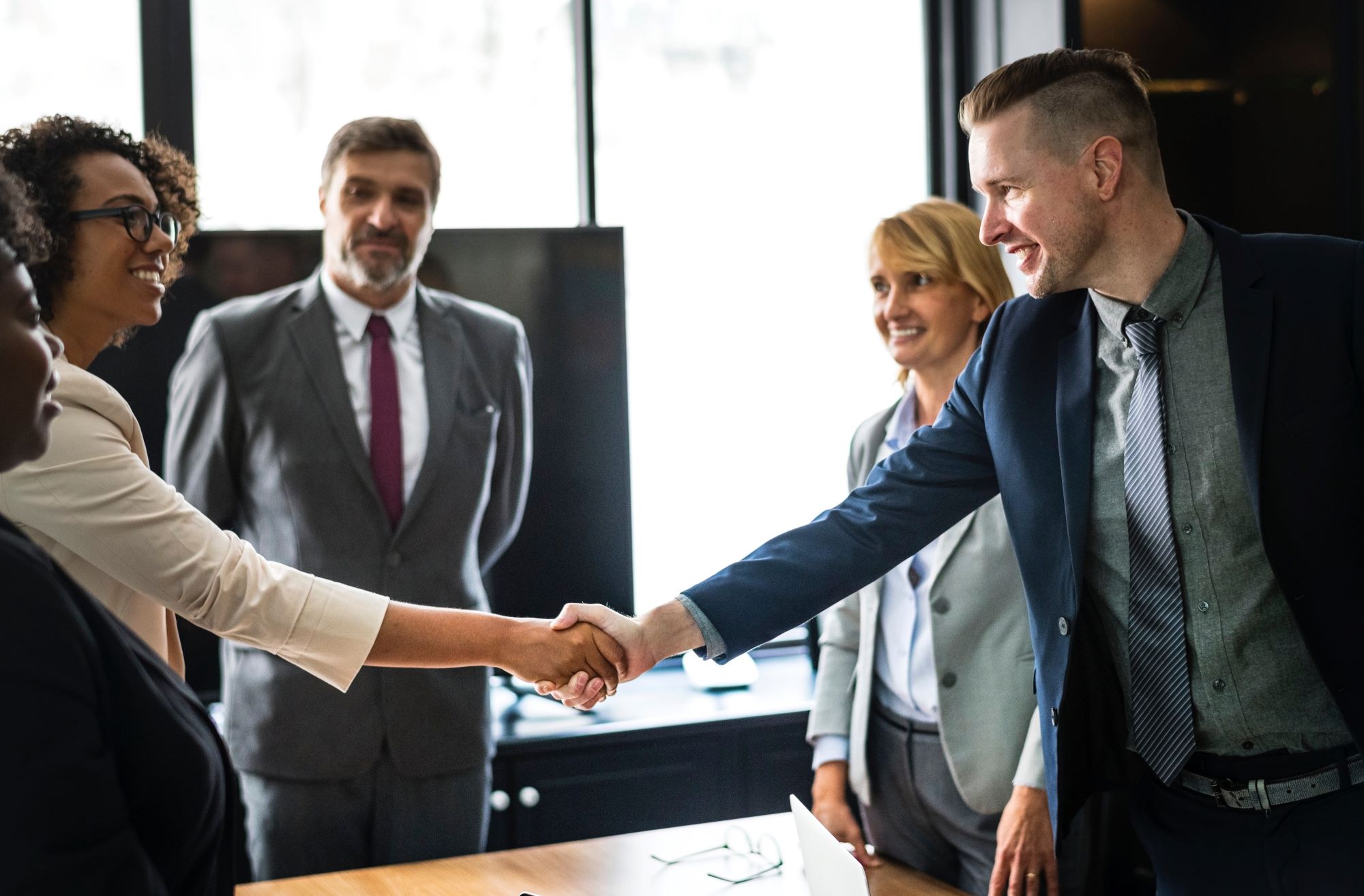 What are the benefits of a good candidate experience?
When a position needs to be filled, it can be easy to concentrate solely on finding the perfect candidate and forget that while you're screening applicants, your applicants are also screening you as a potential employer. In this challenging talent landscape, candidates are in high demand and are faced with more career choices than ever.
​Candidate experience, or CX, is how applicants perceive, respond to, and feel about a company's recruitment process.
​​Ensuring that candidates and applicants for positions in your company are treated well and have a positive overall experience is hugely beneficial to your business – regardless of whether you go on to offer them a position or not.
​​But shockingly, 40% of job applicants leave the application process before they've completed it because they were not offered a good candidate experience.*
​Here we explore the key business benefits of a good CX.
​​

Better quality, more committed employees
​​Finding excellent candidates is one challenge but getting from offer to acceptance is quite another. Quality candidates are in high demand and are likely to be weighing up multiple offers of work. If they've had an excellent experience throughout your company's recruitment process, their likelihood of accepting the position is much higher. Equally, an overly complex or drawn-out recruitment process is likely to drive the best candidates elsewhere.75% of people currently working at companies where they had a positive candidate experience during the hiring process said that positive candidate experience influenced their decision to accept the offer*.
​​After accepting a position following a good candidate experience, your candidates are entering their new position with an already positive view of the company. Employees who hold a positive perception of the company they work for are more engaged, more committed, and produce better work than those who have a poor opinion. They're also likely to stay at your company for longer, meaning your retention rates will increase, which reflects well on your employer branding and reduces your overall recruitment costs.
​​

Good business sense
​​An efficient, quick, and simple application process is not just beneficial for applicants, but it makes good business sense, too.
​​A good CX includes quick turnaround times and an accessible, uncomplicated application process. The good news is that a key side effect of making your recruitment process enjoyable for applicants is that it also saves your company time and money. Aiming for a quick turnaround time means that less of your team's time is devoted to filling a position, cutting your cost-to-hire figures. It also means that unfilled vacancies within your company have less time to cause any major problems or impact your productivity
​​Making the recruitment process quick and simple also means that fewer applicants will be deterred from following through with their application (remember that 40%!), meaning that while you may have more applications to process, you're also more likely to find suitable candidates sooner – removing the need to extend application deadlines or keep your position vacant for longer than necessary.
​​

Improved employer brand
​​Offering a good CX will improve your employer brand as candidates who have had a good experience with your recruitment process, whether they are successful in their applications or not, will keep a positive impression of the company. In fact, candidates that are unsuccessful in their application form the vocal majority and are most likely to share their experience via their own personal or professional networks.
​​Being recommended as a good place to apply attracts more, better quality candidates for future vacant positions, improving your hiring prospects and strengthening your team.
​​

Excellent marketing opportunity
​​Every external interaction reflects on your business, and that includes the experience candidates have during your recruitment process. CX has an impact far beyond recruitment and getting it right can have a positive impact not just on your employer brand, but your consumer brand and organisation's bottom line.
​​As an example, Virgin Media conducted research on just how much a bad CX affected their sales. They found that candidates who'd had a negative experience were likely to move their media subscriptions from Virgin to direct competitors, which it was revealed was costing the company over £4.5 million per year.
​​However, according to research conducted by the Talent Board, candidates who'd had a positive experience, even if they'd been unsuccessful in their application, were more likely to increase their purchases with the company.
​​

More referrals and an improved hiring cycle
​​And it is not just about those applicants that experience your brand firsthand; it's about what they tell their friends, family and colleagues.
​​Employees whose application and interview experience were positive are more likely to refer friends and people in their networks to your business for future openings, which may aid your recruitment search, especially if you're looking for a rare skillset or specific experience.
​​Also, candidates who were unsuccessful but had a positive CX are more likely to accept offers in the future or apply again for upcoming positions. This all makes your hiring cycle much more efficient and cuts recruitment time and costs.
​​In this candidate-led market, positive customer experiences have never been more important. greenbean can help you to improve your candidate experience from recruiting through to onboarding.
​​As experts in recruitment processes, we can advise on the best ways to improve your CX, build your employer brand, cut your costs and find high-quality candidates.
​
Sources
​*RPO Centre of Excellence
*https://financesonline.com/candidate-experience-statistics/
​
​