Back to Blogs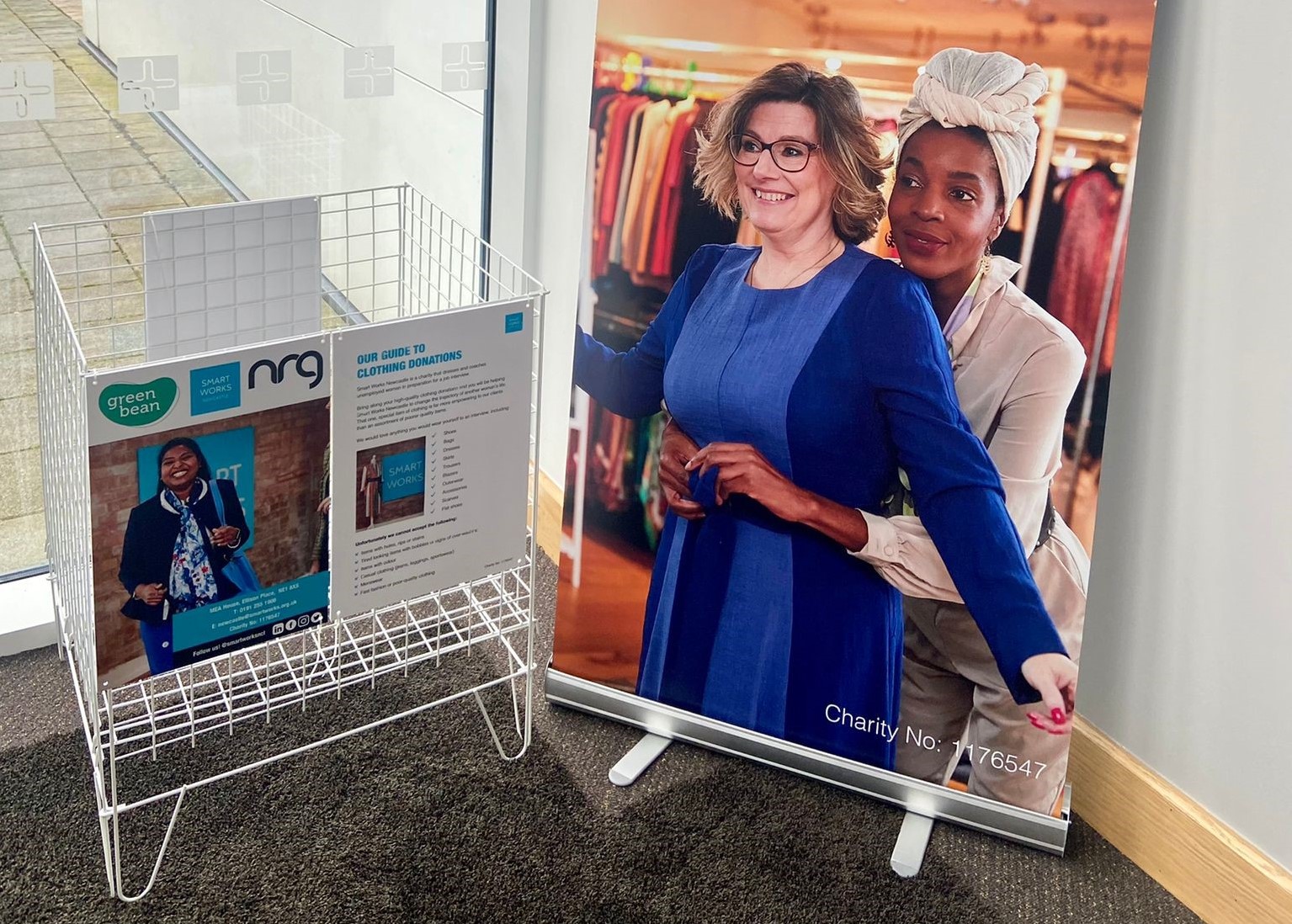 greenbean launches donation stations in support of Smart Works Newcastle
​greenbean has launched donation stations for Smart Works Newcastle, to help the North East charity make a real difference for women attending interviews.
greenbean, part of the Galago Group, has established the donation stations at Quorum Park, where the firm relocated to in 2020.
Smart Works Newcastle is an employment charity that dresses and coaches' women for interview and job success. It supports anyone who identifies as female across the region with free high-quality clothing, shoes and accessories and one-to-one coaching to help them reach their true potential and succeed at interviews.
​Leanne Chambers, Managing Director of greenbean said "We have supported Smart Works Newcastle for several years through volunteering, fundraising and clothing drives but we really wanted to find a way in which we could go one step further.
"This is a great opportunity for us to use the strength of our relationships in the business community to help increase awareness of Smart Works Newcastle and the difference they make to the lives of women entering the workplace, many following a career break and low in confidence and self-esteem."
The new donation stations are based in the reception areas of NEON and Q11 at Quorum Park in Longbenton.
Sophie Milliken, Chair of Smart Works Newcastle added; "It's fantastic to have donation points outside Newcastle City centre for the first time, making it easier to donate clothing to Smart Works Newcastle and raise awareness of the work we do.

"We are constantly blown away by the incredible workwear local women donate for our clients. This pilot scheme is an exciting step that will allow us to increase our presence across the North East and ensure that those not based in Newcastle can support our charity.

"Having the extra clothing will help us in our aim to support 720 women this year. Thank you to greenbean for hosting our first donation stations at Quorum Park"

Laura McGrath, Events and Sustainability Lead at Quorum Park, added; "Being a force for good is one of our core operating principles so we are very happy to support this fantastic initiative.

"Partnering with tenants such as greenbean, and the wider community, to work towards a better world is an important part of our ESG strategy. We think that the work that Smart Works does is fantastic and hope we can help them to collect many donations."
About Smart Works Newcastle
Established in April 2018, their mission is to inspire and empower women who need help getting into work, supporting clients with the clothing and coaching they need to get the job and transform their lives.
We are powered by volunteers, united by a mission to help all women realise their potential.
68% of the women we see have been unemployed for 12+ months, 45% are single parents, 42% have applied for over 20 jobs 72% of the women we help get the job, and 95% report feeling more confident and prepared for the interview.
Our ambition for the current financial year is to support 720 women, and so far, we are on track to achieve this target.
​To support Smark Works Newcastle click here.