Back to Disciplines
​The increase in self-service options for customers, such as online ordering and automated processes, can certainly reduce the need for customer contact. However, it also means that when customers do need to make contact, they have more complex or urgent issues, such as chasing a delivery, arranging a return, or making a complaint.
We understand how critical it is for retail businesses to provide exceptional customer service through a variety of channels, including webchat, social media, voice, and email to ensure customer satisfaction, prevent customer frustration, and retain customer loyalty.
Our in-depth knowledge and expertise in volume, specialist, and senior recruitment within the contact centre can help you recruit the talent you need to provide excellent customer service and retain customer loyalty. Our experienced recruiters have deep knowledge of the retail industry and can help you find the right talent or the right job for you.
greenbean has a proven track record of success in recruiting for a wide range of roles within retail. Our expertise extends from frontline customer service representatives to senior operational leaders and specialist functions such as customer experience, resource planning, and business transformation.
Whether you need to recruit into your frontline or more specialised positions, we can help. Our expertise includes:
Multi-channel & Omni-channel customer service

Complaints

Customer Experience (CX)

Resource Planning

Customer Insight and Data Analytics

Project Management

Business Change & Transformation

Human Resources

Technical and Data Management

Technology
By partnering with greenbean, you can be confident that you are working with a team of experts who understand the unique staffing needs of your retail operation. We will work closely with you to ensure that you find the right talent to build a high-performing, customer-focused team that delivers exceptional results.
​Learn about the brands we've partnered with and the types of roles we've recruited for in our digital flipbook.
​
​
Find out more
Contact us today to learn more about how we can help you find the right talent for your business. Let us help you build a team of skilled and dedicated professionals who can deliver exceptional customer service and drive the success of your business.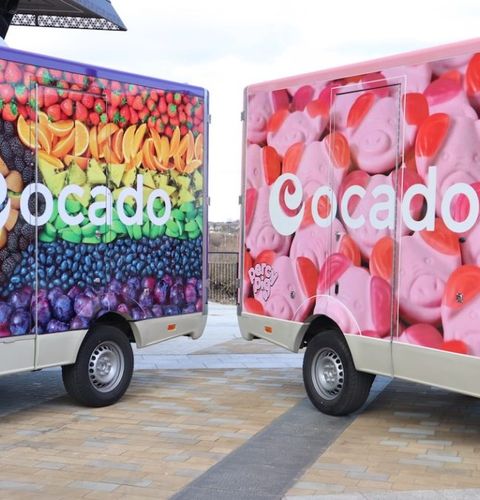 In early 2021, Ocado Retail Limited (ORL), a joint venture between Ocado Group and Marks & Spencer Group, were experiencing a period of significant...
Read more