Back to Blogs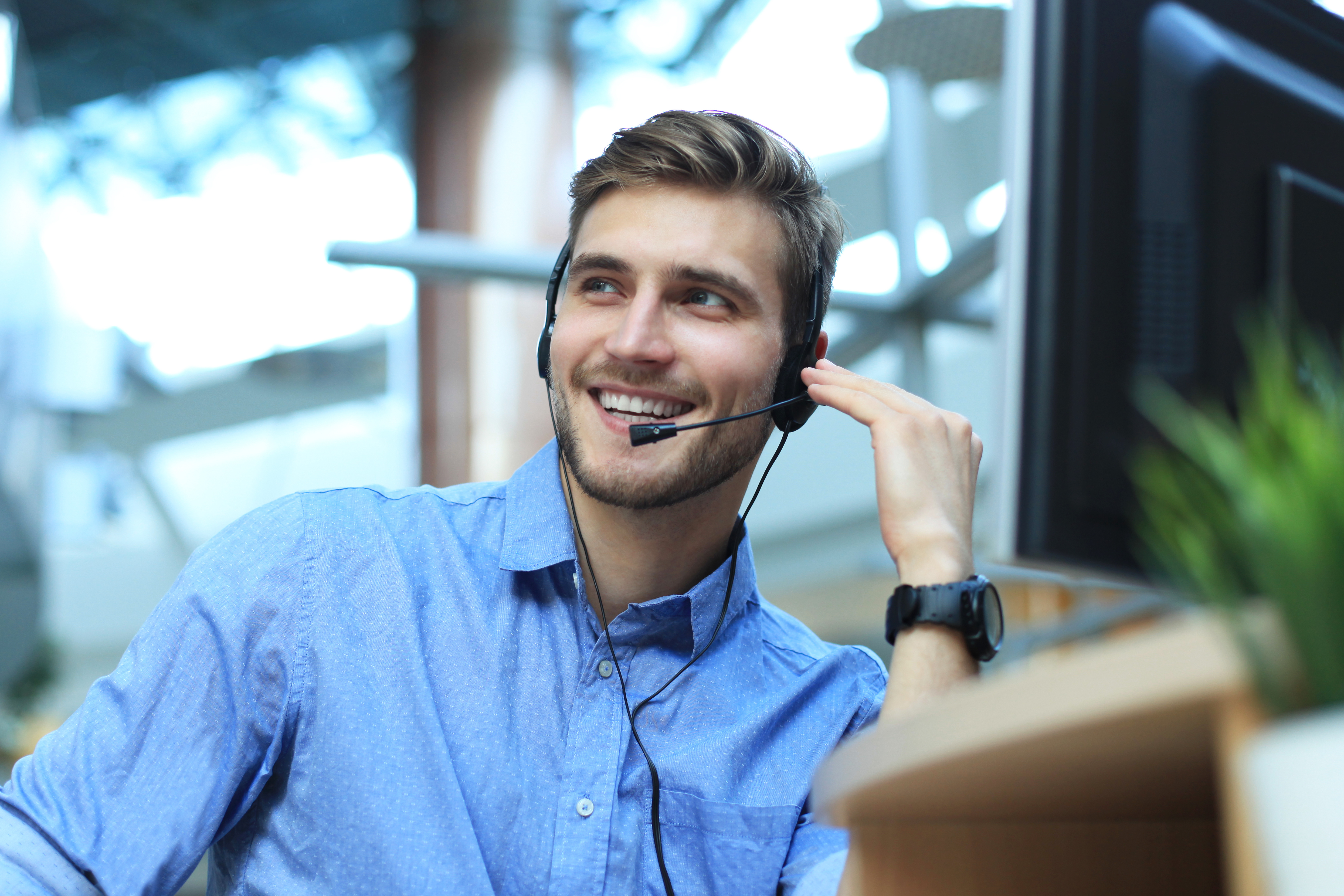 3 steps to improve employee engagement and reduce attrition in your contact centre
High attrition can put pressure on your entire department, leading to increased recruitment costs, more time spent on training and induction, and stress on established team members caused by resourcing issues. Those seeing attrition around them are 2x likely to be looking for a new job*. Over time, high staff turnover can become a vicious cycle, and it can be challenging to bring this back under control.
​The key to minimising contact centre attrition is recruiting the right people into your team in the first place. However, no matter how carefully you recruit and train new team members, their motivation is something that must be managed on an ongoing basis. So how do you keep people motivated and happy in contact centre jobs?
​

Higher salaries and benefits aren't always enough
​Many companies use financial rewards and performance bonuses to encourage people to stay focused and maintain their motivation. However, research shows that beyond a basic "fair" level of pay, financial rewards don't do very much to motivate people, and  in some cases could even cause them to become disengaged and less interested in their work. 83% of contact centre workers say they are facing burnout. 1 in 3 people is considering leaving within the year and a half plan to leave within 2-3 years. Millennials (now aged 27-41) are the most likely generation to be seeking a new job in the next 12 months*.
​Instead, the research shows that most people perform best when they find their job rewarding in its own right, as opposed to being motivated using financial rewards like pay rises or bonuses. Factors such as a strong community culture within the business, and the freedom to have engaging conversations with customers rather than following scripts, are more likely to result in improved employee retention rates than paying higher salaries.
​Not only do these cultural factors reduce attrition, they also lead to improved productivity, performance and better financial outcomes for the businesses that are able to provide them, and drive improved customer satisfaction.

35% are unhappy in this job, 25% say it's because of limited growth opportunities, and 18% need more money.
​Three steps to increase your contact centre retention

70% of advisors say they feel their company places more value on the end customer experience than employee wellbeing.

In  Daniel Pink's book, Drive, he explains the research that's been done into what motivates people and the results. He explains that, on top of a basic "fair" salary level for the job they're doing, people generally need three things to be happy in their jobs:
Autonomy: a sense of control or choice over how they do their jobs

Mastery: the knowledge that they are good at their jobs, and that they're improving their skills

Purpose: a feeling that they are contributing to something greater than themselves
These principles are simple but can have a powerful effect on the working environment in your call centre, reducing attrition and improving performance, often at little to no cost. Employees want to feel a sense of belonging; they're looking for self-development opportunities and learning new skills. An investment in their career. Equally, they're looking for flexibility and work/life balance as the pandemic has brought to life more models for employee happiness.
To implement them, you'll need to examine your employee experience, from onboarding to those with longer-term employment  and identify areas where you can make your contact centre team's roles more motivating and engaging.
Improving call centre processes for increased retention





1. Empower your team with autonomy over their roles
Out of necessity, call centres tend to be highly process-driven. While a level of control over processes is essential for your company to maintain consistency, this can lead to a loss of autonomy, causing your team's motivation to suffer and reducing performance and retention rates. Nobody likes to feel that they have no control whatsoever over their actions, and unnecessarily strict rules can cause high levels of attrition.
Looking for opportunities to roll back unnecessary bureaucracy could increase your agents' sense of control and improve their performance, as well as your retention rates. This in turn can lead to a snowball effect, where improved performance makes strict control unnecessary.
There's clearly a balance to be found between providing autonomy and maintaining the right standards in your contact centre. However, identifying non-critical areas where agents might be able to take more control over their own decisions could go a long way toward improving their experience, and reducing attrition. Automating basic processes to allow agents to focus on more challenging work and leveraging the voice of the agent to give your team an opportunity to improve their working environment. Combined with a strong voice of the customer programme, this can drive both reductions in attrition and improvements in customer satisfaction.
2. Focus on training and progression to drive mastery
Giving your team a sense of mastery in their roles is a two-stage process. First is helping them understand how they're performing, and exactly what they need to do to succeed. Nobody wants to feel like a failure with no idea of how to improve, and this can kill motivation extremely quickly, causing your agents to give up and go elsewhere. Ensuring that your team has clear expectations and benchmarks for performance is essential to helping accurately benchmark their performance.
The second part of mastery is the feeling that you're progressing and improving over time. This ties back to strong training processes and progression opportunities. Your agents need to feel that they have opportunities to improve their skills, and that they're improving as a result of working for your company. Strong initial training and onboarding processes can help set the right tone for this, but it's important that coaching is consistent throughout each employee's time on your team. Empowering your team to have engaging conversations can help add a crucial sense of achievement to call centre roles, allowing your agents to use their skills to go the extra mile for their customers and allow individual personalities to shine.
3. Define your employer brand to give your team purpose
Delivering purpose within your contact centre is all about your employer brand. Your team needs to feel from the very outset that they're working for a company whose values reflect their own and that their role contributes towards achieving something greater.
From the outset, it's important that potential new recruits understand clearly what your company stands for, and that they have a clear line of sight to the way their role impacts the customer experience. Setting and communicating a strong Employee Value Proposition (EVP) will enable you to hire new agents who are already aligned with your values, and who are excited about what you do.
Over the long term, though, it's important that your employer brand experience doesn't end at the point your new contact centre agent joins the team. If the expectations you've set during the recruitment process aren't reinforced on the job, your team could become disillusioned, and this could contribute to higher attrition rates. Continuing to make your company values a central part of your team's working lives will ensure they retain a sense of purpose in their work, making them more likely to see your company as a long-term career option.
How greenbean can help you recruit and retain high-quality contact centre employees
Our solutions can help you manage recruitment demand and fill roles faster, optimising your processes so you can spend more time  developing your team to keep their motivation levels high.
Better still, at greenbean we work closely with you to help you define, communicate, and elevate your employer brand. Our expert team are dedicated to providing an amazing experience for potential applicants that are aligned with your vision and values, to deliver high-quality, engaged, and enthusiastic new team members who are likely to stay motivated over the long term.
Sources
https://www.maxcontact.com/resources/brochures-research/post/customer-engagement-has-a-burnout-problem/
*https://www.calabrio.com/contact-centre-health/