Back to Blogs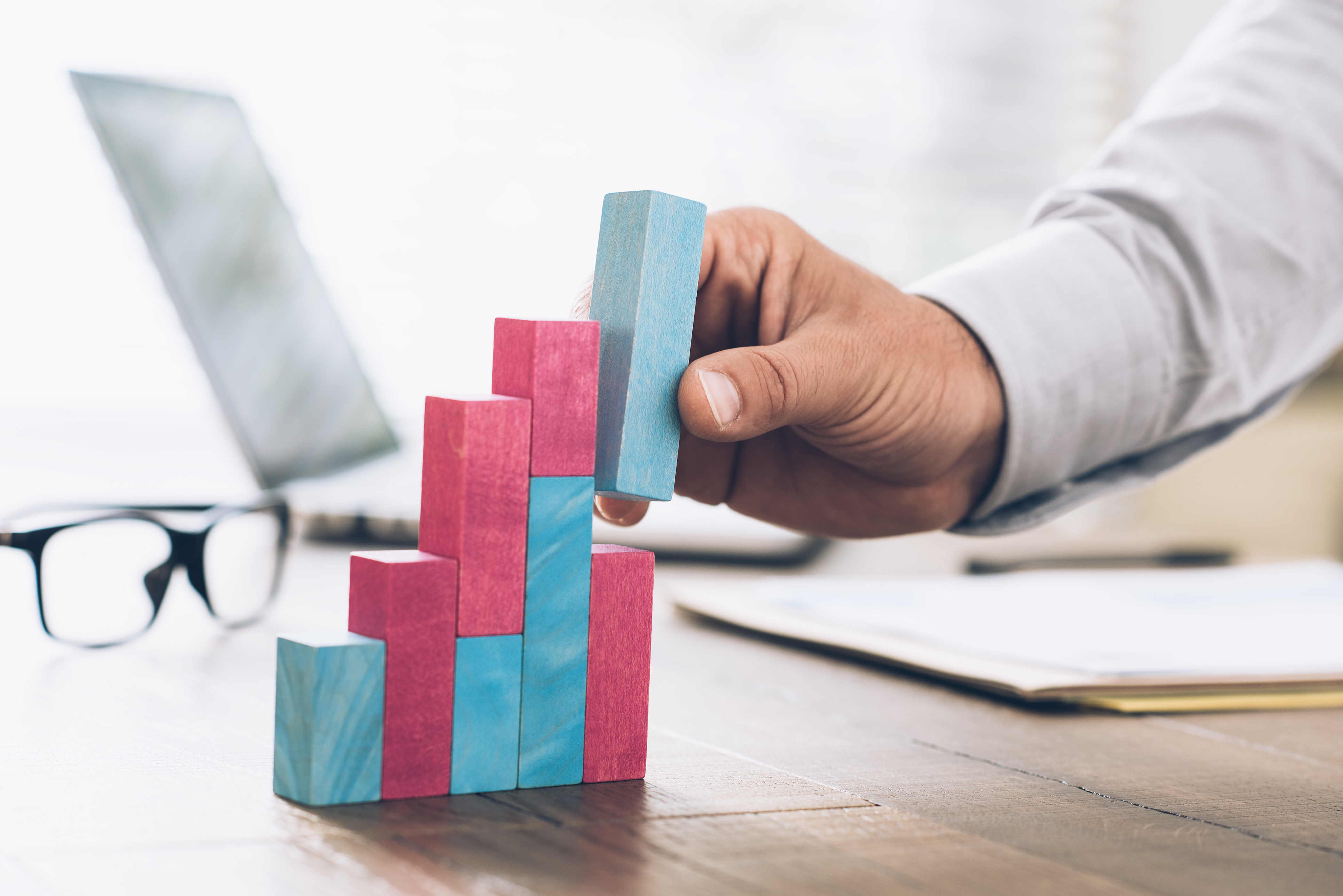 How to build an effective talent pipeline
Having a strong talent pipeline brings a host of benefits to your business. By building a pool of high-quality potential candidates who are interested, qualified and have an existing knowledge of you and your business, you could benefit from a shorter recruitment process, higher quality candidates, and higher employee retention rates.
​​However, reaping the full benefits of a talent pipeline requires proactivity and consistent work to strengthen and improve your network and recruitment model. Here are the best steps you can take to ensure your talent pipeline is strong and effective:
​

Ensure your recruitment strategy is in line with your business strategy
​​​Recruiting candidates who can contribute to driving your business towards its goals is essential for business success. To ensure your recruitment strategy and talent pipeline can fulfil your business needs, it's important to analyse your current employed talent and assess this against the skills and experience you anticipate your business needing moving forward. Identify where there's a need for upskilling. Current employees will appreciate the opportunity to develop their skills or gain skills in areas they'd never anticipated.
​​Where is the business going and what roles are critical for getting there? What future projects or plans is the business gearing up for, and what roles will be instrumental in delivering them? Seeking out candidates who possess the right experience and qualities to fulfil these will mean that your business's forward trajectory is not disrupted by loss of a team member or delays caused by a traditional passive form of recruitment. Future proof your organisation through talent. By assessing future needs, it's possible to mitigate risks and potential skills gaps.
​​Analyse your current situation and map out what would happen if members of your team were to leave. This can help you identify any gaps in your talent pipeline, and pinpoint the key skills you need to focus on when nurturing future candidates.
​​

Analyse your recruitment model
How successful have your recruitment initiatives been in the past? A full analysis of the good, bad and ugly of your current recruitment model is useful for identifying areas for improvement.
​​​For instance, are you finding strong candidates, but your offer-to-acceptance rate is low? Look at the package your business is offering, and what makes your business attractive to both potential and current employees – does this stack up in terms of attracting the essential talent you anticipate your business needing? Is it enough to support the success of your talent pipeline strategy? Review to consider new ways of working: hybrid working and flexible working are the new normal. Candidates are striving for greater work/life balance. If your business is capable of offering remote working, it's a benefit that gives you leverage over a competitor.
​​If not, reassessing either the candidates you're targeting in your talent pipeline, or the package and experience you're able to offer candidates will identify areas in which your talent acquisition strategy can be improved.
​​Is one particular department suffering from high staff turnover? Investigate why talent doesn't stay long in that department. If the issue is a disparity between the expectation of a role and the reality, re-evaluate how your business presents the role to candidates, and what sort of candidates you're targeting for those positions. Or is a matter of leadership? Identify if there is a need for leadership training within management. Similarly, is it the culture causing the problem? What can be done to make it a welcoming, productive environment for all?
​​

Build your employer brand
​​​A successful talent acquisition strategy hinges on the best candidates perceiving your business as an attractive place to work. To attract candidates it's important to build your business's external employer brand, providing a truthful but persuasive account of your business's values, culture, and experience to help potential candidates understand what you have to offer and to attract the people who you know will add value to your business and thrive in your company culture.
​​First, understand your company's unique value proposition – what does your brand offer potential employees that competitors can't? Once you understand your brand's unique strengths and selling points, compare your employer brand against your talent pipeline – are you nurturing the candidates whose career aspirations match your company's offering?
​​If your employer brand is well-defined and provides an accurate reflection of your company's culture, you'll naturally begin to attract candidates who are a better fit for your business.
​​

Find the right candidates
​​​​The previous steps should provide you with a clear talent acquisition strategy that is in line with your business strategy, a strong recruitment model and offering to potential employees, and a clearly-defined employer brand. Knowing how to use these assets to find and nurture suitable candidates is the next step.
​​A strong talent pipeline includes both internal and external candidates. Start by analysing the talent you already have in your business, and identify candidates who have the potential to fill key roles should the need arise. Look at gaps in skillsets and key competencies that would need to be nurtured to ensure they're ready for the next step. Internal candidates are valuable as they already know your business, the recruitment process is shorter as you already know them as an employee, and offering career progression opportunities also further improves your employer brand.By retaining talent in your organisation, it is far more efficient than training a new hire to competence level, particularly while there's a productivity gap left by the experienced person.
​​Building a pipeline of quality external candidates requires a consistent approach to seeking out as well as attracting talent, and often means going beyond traditional recruitment methods to meet new candidates on their own terms.
​​Networking events are ideal grounds for establishing a dialogue with known or previously unknown candidates, and conversations can be driven toward assessing the suitability of talent for any future roles within your business.
​​​LinkedIn is a great place for keeping relationships with your talent pipeline current and active. It's also a great place to keep up to date with industry news and find out when any passive talent may be ready to enter the job market.
​​But when we talk of connecting with candidates on their own terms, social media is a way to draw candidates to your business, engaging, nurturing, and building your talent pipeline. Promote your employer brand and show how fantastic it is to work for your company by sharing photographs and videos of social activities, CSR initiatives, team building, and general company culture. Involve your current employees and create brand ambassador stories that are a true reflection of what it's like to work for you.
​​Maintaining a strong talent pipeline requires consistent proactivity, but the quality of candidates, cost, and time-saving benefits far outweigh the effort of nurturing your talent pipeline. Candidates want to see your business making a positive impact: sustainability, green initiatives, health & wellbeing, and ED&I are all topics that resonate with employees, particularly when choosing a company to work for.
​​Build your business to be an employer of choice and you will have a competitive advantage.
​​

greenbean  can help you strengthen your talent pipeline
​​At greenbean our talent advisory services take a proactive approach to building and maintaining a strong talent pipeline for your business. For more information on how we can help, contact us today.
​
​