Back to Blogs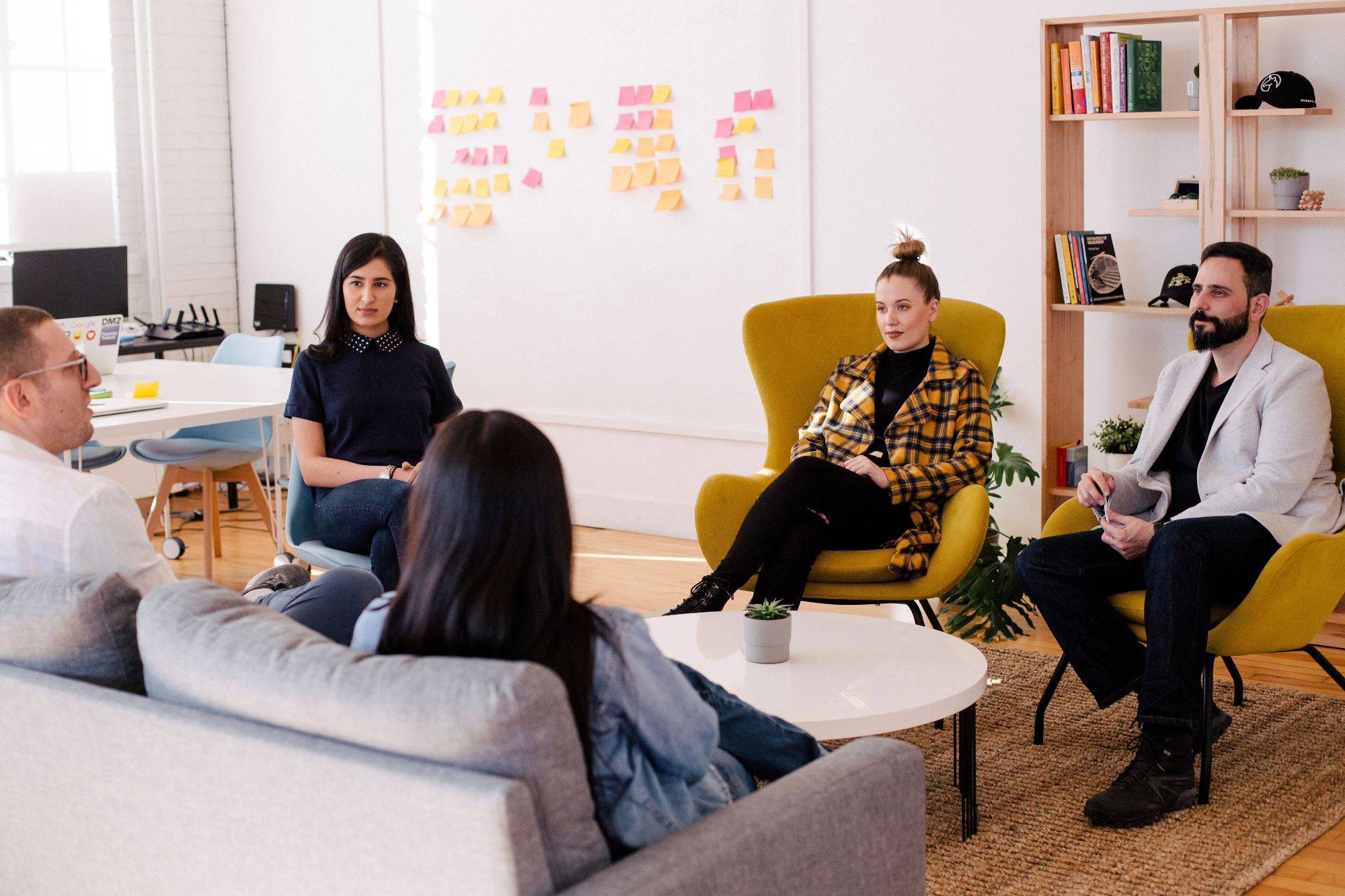 Quality of hire: how to measure and improve
Quality of hire is defined as the value a new hire adds to your company and is centred around an employee's contribution to the long-term success of your business.
​Understanding and measuring the quality of hire can help you identify key improvements to your recruitment strategy, to attract better-quality candidates and improve your overall business performance.
​​It's helpful for decreasing cost per hire and employee turnover but also for ensuring that your company is hiring the right people for the right roles.
​​If you're often faced with new hires that don't work out, measuring how successful your company is in hiring high-quality employees can help you improve your selection strategies. By doing so, your new starters are more likely to positively impact your business.
​​

How to measure your quality of hire
​​To improve your quality of hire, it's first important to understand where your organisation currently stands, and the following KPIs are a good starting point.
​​Length of tenure – The longer an employee stays with your business, the more valuable they become. The accumulated experience of working within your company's operations, working with your clients, and contributing to your company culture means that employees who stay longer are able to contribute more effectively.
​​How long an employee stays can depend on a number of factors, including whether their decision to leave was voluntary or involuntary. Employees may move on from a position due to factors completely out of their control or could be struggling with issues like workload, not fitting into the team, or their expectations of the job not matching reality.
​​Or they could be looking for more flexibility and aiming for more work/life balance or opportunities to develop their skills and take the next step in their career.
​​If employees' decisions to leave are regularly affected by issues like this, it's a good indicator that aspects of your recruitment process may need improvement to ensure that you're painting an appropriate picture of your organisation for future candidates.
​​Engagement – Tracking how engaged an employee is can be a complex task, as it can be affected by many different factors. Asking new hires to fill in questionnaires asking them about their satisfaction with the position, how happy they are at work, and whether they would recommend the organisation as a good place to work can provide useful information, as well as conducting one-on-one discussions with the employee to get more specific feedback.
​Employees who are satisfied and engaged in their role deliver better quality work, stay longer within your company and have a positive impact on company culture and morale within the team, so a highly engaged employee indicates a higher quality of hire.

A disengaged employee costs the recruitment industry £3,103 more compared to an engaged employee. This cost is comprised of 18 sick days. The cost of disengagement and absenteeism to the UK economy every year is around £13.4 billion*. There is clearly a lot of room to make things better for employees. Since the pandemic, many workers have reported experiencing burnout, which can affect how they approach their job. The last couple of years has made many people reassess what is they're looking for in their careers. This is a crucial time for companies to step up and address concerns: firstly, what are employee concerns? What would make their work-life better? Does it involve added benefits? Retaining quality talent is more important than ever as companies reassess their offerings; keeping your current staff happy is a top priority.
​Fast track to competence – How long it takes for your new hire to get to grips with the position and begin to work at full efficiency can be indicative of the quality of your hire. Those who are slow to settle into their new job are more costly to your company, as the longer your team is not working at full productivity, the higher the opportunity cost to your business. A new employee who can quickly reach full efficiency shows a smart hiring choice and a high-quality hire.
​​Hiring manager satisfaction – Asking your hiring manager for feedback on new hires in terms of performance, how they're fitting into the team and their competency for the position can supply valuable data on the quality of hire. While this information will be subjective, it can provide a strong sign of how successful your recruitment process was.
​​

How to improve your quality of hire
​​The key to improving your quality of hire lies in reviewing elements of your recruitment process and focusing your efforts on building a strong Employer Value Proposition (EVP) that is truly reflective of your business.
​​Quality of hire is all about ensuring a strong fit between the job and the candidate, so communicating what you're looking for (and what you have to offer) as effectively as possible is the best way to attract the right people. Ensuring candidates have the right skills is one consideration, but it's also important that they're the right fit for the company culture, too.
​​Building a strong EVP – Your hiring process should focus on the unique reasons why candidates should want to work for your company – your Employer Value Proposition, or EVP. Your EVP goes far beyond just salary and benefits and means giving candidates a clear picture of your company culture, training and progression options, company values and business goals.
​​While it can be tempting to embellish, it's important to be honest about these factors. Ensuring the promises made by your attraction strategy is in line with the reality of a position means that employees are likely to stay with your company longer, be more engaged, and produce their best work.
​​With the digital world at our fingertips – particularly with websites such as Indeed and Glassdoor - employees have public places to air their grievances against the company or sing its praises. Potential employees will check these websites in advance of applications and interviews to see what other workers are saying, and if your profile is filled with negative reviews, this will impact your reputation and recruitment efforts. The virtual world has revealed the inner workings of many offices, for better and worse. There is more accountability that goes along with digital transparency.
​​Reducing time to hire – A quick and efficient hiring process is more likely to result in high-quality hires, particularly in a challenging candidate-led market. A slow process increases the risk of candidates accepting other offers or looking elsewhere, and the strongest candidates are most likely to be snapped up quickly by competitors. By streamlining your recruitment process, you're more likely to be able to interview and extend an offer to the best candidates before they're tempted to accept a competing offer.
​​Optimising candidate experience – Ensuring that the experience your prospective employees receive throughout your recruitment process is positive, increases your chances of having an offer accepted by a high-quality hire. A complex application process, poor communication, or an overly pressurised interview environment can all contribute to a negative candidate experience and can drive strong candidates elsewhere.
​​By working on creating a pleasant process that embodies your culture and values (albeit one that still allows you to assess the suitability of your candidates), you're giving potential new employees the best possible view of the company they're about to join and increase the chances that they'll be excited and engaged when starting their new role.
​​It's important to ensure this focus on experience applies equally to unsuccessful candidates too, as word-of-mouth has a strong impact on your company's employer brand and can either attract or put off potential new applicants. It could damage your brand for years to come. With the internet, there is no "sweeping under the rug" as a quick Google search will reveal all about your company.
​​Even if your company hasn't made the best decisions on sustainability, for example, there are ways to correct it: people considering your company want to see accountability and efforts made to do better.
​​Ensuring employee satisfaction – While getting the right people through the door is vital, it's also important that your candidate's experience extends past the first day. Some of the best new hires are drawn to companies via employee referrals, so ensuring your employees are well looked after and happy in their positions increases the likelihood that they'll speak highly of your brand and recommend you to others. It also has the added bonus of a happy, engaged and productive team, which is undeniably good for business.
​​Conducting regular anonymous employee satisfaction surveys, and asking your team for feedback on things like culture, workload, training, and progression opportunities, allows you to keep your finger on the pulse of what it's like to work at your company and where improvements can be made. Gather information but also provide feedback; show employees they are being listened to and their suggestions considered. Your employees will appreciate the opportunity to express their opinion, and you can gather valuable data on how to increase productivity. A team that feels like they're listened to, taken seriously, and kept in the loop about decisions that will impact them is more likely to trust and respect management. It's a mutually beneficial arrangement.
​​Ultimately, quality of hire is all about ensuring a strong fit between the people you bring into the business and the working environment you foster.
How can we help?
​​If your recruitment efforts aren't bringing the right people into your business, this can cost your company considerable amounts in unplanned training, lost productivity due to lack of engagement, and poor performance – as well as a knock-on effect of reduced morale and motivation for the rest of your team.
greenbean are expert in helping businesses to measure and improve their quality of hire. Our team can help you identify any problems, and make recommendations that will increase both your employees' satisfaction and their contribution to your long-term business objectives.
​