Back to Blogs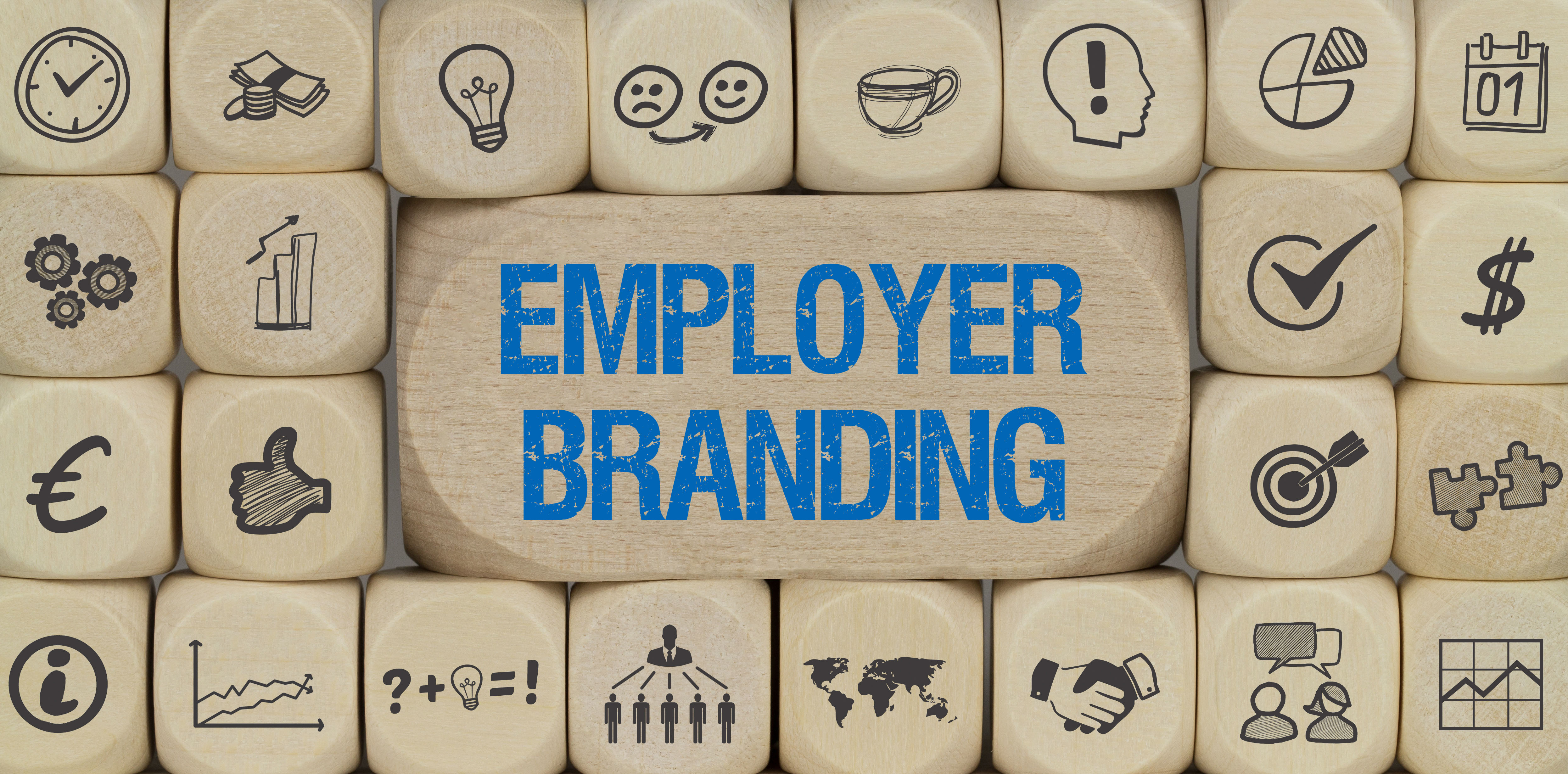 How to protect your employer brand during difficult times
For any company employer brand is of the utmost importance. Your employer brand consolidates your vision, your mission, your culture and your priorities. How you – and by default, your company – react during difficult times can have long-term consequences. So, if the impact is this substantial, how can you ensure your brand not only survives trying times but comes out of them even stronger than before?
Businesses that weathered the storm during the pandemic included Amazon, Microsoft, Apple, and Netflix to name a few*. The giants of the tech, logistics, and entertainment industries. Conversely, pubs, restaurants and hotels suffered from lockdown restrictions. However, the companies that managed to survive, and even thrive, all adapted their services to meet new restrictions and demands. The companies that fulfilled a need, for example takeaway delivery services, found themselves busier than ever. But the difference between good publicity and bad publicity is long-lasting. Wetherspoons boss Tim Martin made news for telling his workers to take their skills elsewhere rather than offering support. Since the end of the financial year, the pub chain's sales have been 8.7% below pre-pandemic levels, with like-for-like sales down 6.4%*.
​

Clear business values
There is nothing more revealing than how a company reacts in a complicated, difficult or unprecedented situation. Whatever the cause, how it's dealt with either reinforces the employer brand and all it publicly stands for or undermines it completely. Even the smallest of steps determine its course. Outlining clear business values and acting in the best interests of employees is a measure by which staff, clients, customers and the general public will pass judgement.
Thus, if you have clear values, the bar has already been set. By taking these into consideration before acting, it will serve to strengthen (or weaken) your brand.
​

Staff are your employer brand
By focusing on your people, you're focusing on your employer brand. After all, the staff are the brand.
In the hospitality industry prior to lockdown, the restaurants prioritising staff welfare were trending for positive reasons. By comparison, companies falling short of these measures were scrutinised.
The contact centre sector, too, adjusted to the pandemic, most prominently in social distancing and the resulting limitations this placed on sharing physical space. They subsequently listened to staff and made hybrid working a permanent feature. Employees who enjoyed work/life balance as a result of a flexible schedule are no longer faced with going back to the "old" ways of working.
Many contact centres transformed their operations to a home working model within a matter of days. If planned, such transformation would have taken a project team at least 12-18 months to complete. Post pandemic they have listened to what their employees want and implemented working from home or hybrid working on a permanent basis. Flexible and hybrid working is the new normal and forms a huge part of their recruitment and retention strategy.
The contact centres that rose to the challenge of setting up home working and shown their willingness to adapt and provide a positive working environment  – regardless of the circumstances – are gaining recognition inside and outside the industry.
Whatever the industry, the companies showing initiative, adapting to and overcoming problems are gaining loyalty from staff members who feel supported through a unique and constantly changing process.
​

Initiatives
Introducing new initiatives, or evolving the ones already put in place in order to address new and emerging concerns, will demonstrate leadership in a time of uncertainty and unrest.
For example, during the Coronavirus pandemic, companies reacted to the outbreak on a daily basis. They were re-evaluating the impact new measures would have on the general public and, consequently, their business model.
Examples of how companies responded with initiatives include:
Supermarkets allocating shopping times to NHS workers while elderly and vulnerable shoppers have priority on selected days and times

Delivery services waiving certain fees

Experts in their field leading interactive classes online for children home from school, for example fitness coach Joe Wicks led a daily PE class
These initiatives, springing from an unprecedented problem, are enhancing their employer brand by simply doing the right thing.

If your business is unable to find an initiative that fits, focus on staff support and the things you're able to achieve by prioritising their mental and physical health. Ultimately, how you treat your staff will impact loyalty, productivity and retention.

Another couple of examples include:
The high street chain Timpson offered to pay for hormone replacement therapy (HRT) prescriptions for staff going through the menopause*.

Dove created an advertising campaign aimed at young people around combatting social media's negative effects*.

Supermarkets introduced a weekly "quieter hour" for neurodiverse shoppers who struggle with music and noise*.
​

What can be done to help staff happiness in less exceptional circumstances?
For staff happiness and engagement levels, it's important to consider the positive impact trust can have on the workforce.
This can manifest itself in many ways.
As a show of trust, employers might instigate flexible or home working to cater to the needs of their employees, particularly if they have family commitments. If this is readily available, staff are more likely to feel trusted and supported by management. This feeling of being trusted and supported impacts their dedication to their role and the company.
Companies are placing greater value on the health & wellbeing of their employees. Concerns about burnout and what has been coined "the great resignation" are certainly having an impact on company strategy. The need to retain exceptional staff, and continue recruiting the best of the best, relies on adapting to the current wants and needs of the workforce: this includes health and wellbeing initiatives, flexibility, hybrid or fully remote working, and enhanced benefits. It's no longer about presenteeism in the office, but about trusting staff to be productive wherever they're working and trusting that people work best in different environments.
Equally, engage your staff in business matters that concern them. Valuing their input will cultivate an open and honest environment. If a decision impacts staff and their way of working, it is considerate to involve them. It is also advisable to welcome their opinions and take on board their concerns. Communication is vital – and mutually beneficial. Valued staff make for a more productive workplace.
Likewise, transparency is key, especially in times of turmoil. By opening the lines of communication and removing workplace barriers, there is a sense of shared responsibility. This allows both the employer and employees to feel less isolated. In turn they are less likely to speculate what other parties are thinking. Speculation leads to rumours, distrust and disengaged staff.
Complicated or unfortunate circumstances don't make for easy emails. Being open with your team when it matters can instil a sense of confidence with those around you. Rumours will fly in the absence of concrete information. Addressing concerns and quashing falsities as soon as possible will allow you to retain control of the narrative and be the official source.
Every company will experience difficulties – it's how you handle them that counts.
​

Weathering a storm
Weathering a storm involves a period of transition. This involves lots of different things; busier or lighter workloads; a different or remote work environment; new technologies; the creation of different teams and schedules. Whatever the case, it remains important to provide support and assistance during any changes. The environment needs to be a place of safety, where staff are able to make mistakes without fear or judgement. Show some leniency. Know and accept that things won't go to plan right away so allow room for trial and error. The pandemic is a lesson learned, in that companies can adapt to the previously unadaptable. That staff can work from home. That workers can have more work/life balance. That productivity isn't exclusively office-based, and it's not of paramount importance to meet in person when a digital meeting will suffice.
Make yourself, or an allocated team, available for questions and advice. This will provide a healthier work environment and boost staff morale. If there's a longer adjustment period than initially expected, be understanding.
Change can be stressful, but it doesn't have to be the default, even if it's due to a period of unrest. It's how you manage that change that will have a lasting impact.
​

Smoke and mirrors
Public perception can make or break your employer brand, particularly in the middle of a crisis. The digital world we live in makes it easy for candidates to see through smoke and mirrors; they want evidence of progress, of good initiatives, of companies doing the right thing. How companies respond to difficult situations shines the spotlight on their priorities. If their social media is filled with buzzwords about prioritising their people and work culture, then proceeds to act in a manner contrary to that, it will not go unnoticed or unquestioned.
Don't talk the talk; walk the walk. If your business prides itself on putting its staff first, show it. This could be through…
Celebrating achievements (birthdays, work anniversaries, births, marriages etc.)

Planning team bonding days

Implementing training and development schemes

Having regular check-in meetings

Sustainability and green initiatives

Health and well-being activities

Encouraging ED&I and charitable activities
Not only is this fantastic content to post across your social media, but this also highlights your employer brand values in action. It serves to build employee engagement, encouraging them to share your content.
Showing a willingness to adapt and change (a particular example is companies becoming "greener") demonstrates a desire to be more conscientious. Mcdonald's have made big moves towards sustainability, removing all non-sustainable plastic from its Happy Meals.
Being aware of how your employer brand is perceived will ensure constant reflection, which should lead to fewer missteps.
​

It is better to overcommunicate
Vulnerability is not usually the stance taken by companies, yet it's worth considering the impact of relatability versus stoicism.
Admitting to not having all the answers is a reasonable approach to take; it's more about how these "unknowns" are addressed. By keeping things vague, or by not addressing the elephant in the room, hearsay will spread and take hold in unforeseen ways.
If anything, it is better to over-communicate. Reassure your team. Update them as and when you can. Email is the easiest way, though ensure written communications are not sent in a rush. Consider your words and tone carefully to avoid miscommunication.
As previously stated, cultivating an honest employer-employee dynamic with your staff members will invite trust and loyalty in the long term. Loyal employees are your best ambassadors for your employer brand.
Consistency in your employer brand message is key
To act in your brand's best interest is to consider when to confront an issue and when to remain silent.
In some circumstances, it can prove more detrimental to shy away from addressing problems than it is to tackle them head on with nothing-to-hide transparency.
Most companies have a social media presence or a website; most likely, there is a platform ready to communicate to the public.
Remembering that consistency in your employer brand message is key. Use your own voice to remain "on brand" no matter what the situation.
For example, Innocent shuns corporate jargon and business formalities and opts for an informal, humorous tone. On their website, contact details are referred to as the "bananaphone". And they have an entire sub-heading labelled "bored?" with numerous activities. If they suddenly lost their distinct voice, even in the face of difficulties, it would misrepresent the brand and fall outside of their established identity. An identity they have cultivated over time.
Demonstrate the company vision again and again before, during and after a crisis.
​

Coming out of difficult times even stronger
During tumultuous times brands can maintain, manage and even elevate their image if they make the right moves. It's impossible to plan for all challenges, which is why it's useful to use your brand values to guide how your business acts (providing these values align with your audience). In the end, your employer brand can come out of tumultuous times even stronger.
​

Identify and elevate your employer brand with greenbean
At greenbean, we work closely with our clients to help them identify and transform their employer brand.  A compelling employer brand not only has a long-term impact on their company's performance but is essential in attracting top talent to your business. Talk to a member of our team to find out how we can work with you to drive high quality applications from both active and passive candidates.

Sources
* https://www.ft.com/content/844ed28c-8074-4856-bde0-20f3bf4cd8f0
* https://www.hl.co.uk/shares/share-research/202110/jd-wetherspoon-sales-still-struggling
* https://www.theguardian.com/society/2021/oct/18/timpson-praised-for-offering-to-pay-for-hrt-prescriptions-for-staff-menopause
* https://www.dove.com/us/en/stories/campaigns/theselfietalk.html
* https://www.bbc.co.uk/news/uk-44884183