Back to Blogs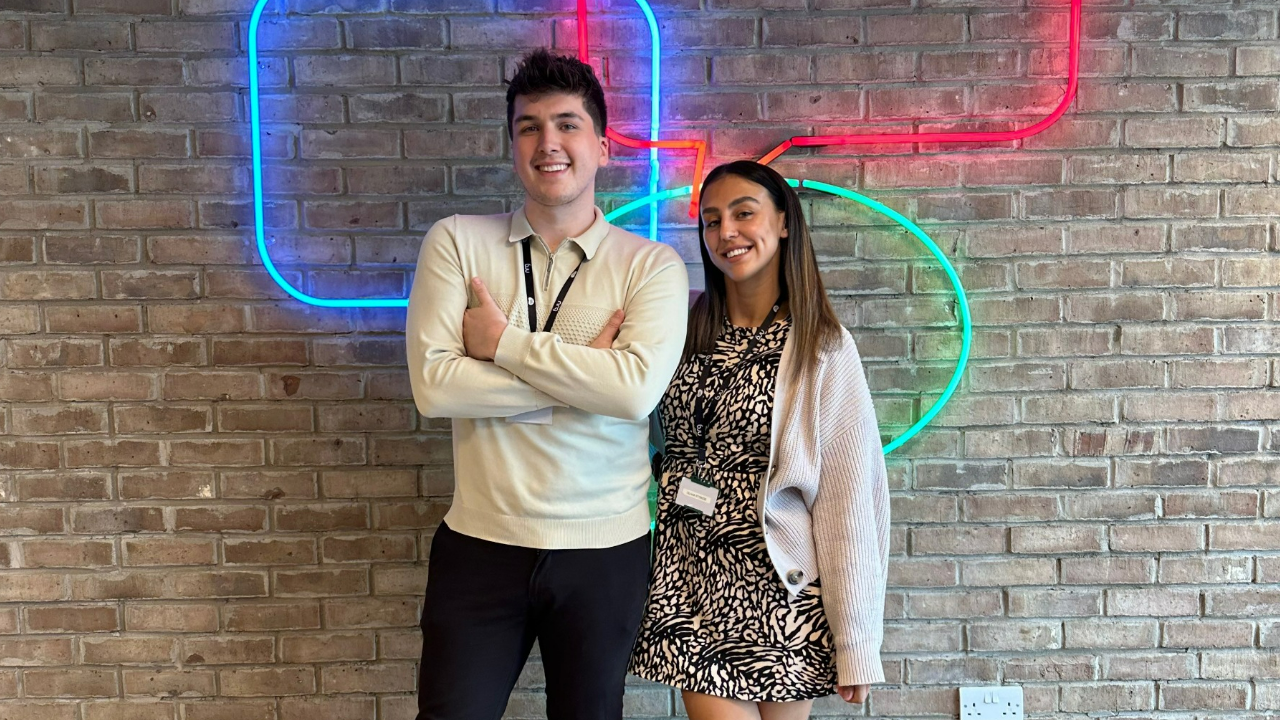 Embracing Allyship in the Workplace: Celebrating Pride Month 
In today's ever-evolving world, fostering an inclusive environment is not just a choice, but a necessity. Let's start by understanding what it truly means to be an ally. An ally is someone who actively supports and advocates for marginalised groups, like the LGBTQ+ community, even if they don't personally identify with that group. By recognising the challenges faced by LGBTQ+ individuals, allies take meaningful steps to promote respect, equality, and inclusivity. 
Why does allyship matter so much in the workplace? 
Imagine a workplace where everyone feels empowered to be their authentic selves, where diversity is not just accepted but celebrated. By embracing allyship, we have the power to create an environment where all employees can thrive both personally and professionally, meaning a happier life for all. 
How can we do our part in and outside of work? 
Amplifying LGBTQ+ voices are an important part. Encouraging colleagues to share their stories, experiences, and ideas helps employees feel they can relate to others and don't feel as if they must be someone else when they come to work. Open conversations surrounding LGBTQ+ topics help. Consider creating or joining employee resource groups dedicated to LGBTQ+ inclusion to self-educate. Remember, allyship is an ongoing journey, it involves continuous growth and challenging any form of discrimination.
Pride Month and its History 
Pride Month within the UK is typically celebrated in June and in some cases spanning until August. The celebrations commemorate the Stonewall Riots of 1969, a pivotal event in LGBTQ+ history. These riots marked a turning point in the fight for LGBTQ+ rights and liberation, igniting a global movement that continues to this day. Pride month usually abbreviated to 'Pride' serves as a time to honour the courage and resilience of the LGBTQ+ community, while also raising awareness about ongoing challenges the community face.
Pride events typically consist of: 
Parades/Marches

Candle lit vigils

Youth/Family areas 

Human rights forums 

Arts and Culture centres

Live Music and entertainment 

Lots of rainbow flags
A symbol of unity, diversity, and inclusivity within the community the rainbow flag is well known to represent the LGBTQ+ community. Each colour holds its own meaning, representing life, healing, sunlight, nature, harmony and spirit. It stands as a powerful reminder of pride, resilience, and the ongoing fight for equal rights and acceptance. The flag unifies individuals globally, encouraging authenticity and holds a sense of belonging for LGBTQ+ individuals and allies.
Using LGBTQ+ inclusive language 
Often LGBTQ+ members experience awkwardness and anxiety when meeting new people due to the feeling of having to 'come out' all over again. Using Inclusive language involves the use of non-gendered terms when discussing identities and relationships.  For instance, using the term "partner" instead of assuming someone's relationship status or gender helps avoid making assumptions and acknowledges a wider range of relationships. It's a small yet impactful way to demonstrate your support and ensure that everyone feels seen, heard and lessens that person's worry. 
Be proactive and show your support 
Here are some ways you can actively show support in the workplace this month. 
Host an educational session to raise awareness about LGBTQ+ history, issues and terminology.

Create employee hubs for those who are part of the community to connect. 

Sponsor or participate in local Pride parades, events or fundraisers.

Update company policies and benefits to be inclusive of LGBTQ+ individuals.

Display Pride flags or other symbols of support in the workplace to create a visible and inclusive environment.

Invite guest speakers or panelists from the LGBTQ+ community to share their experiences and insights with employees.

Promote LGBTQ+ representation in marketing materials and social media campaigns.

Encourage employees to share their LGBTQ+ stories, experiences, and ideas through internal communication channels or newsletters to form a community within work. 

Share this blog with colleagues if you gained insight. 
By actively engaging in these actions as both an individual and as a business you will be doing your part in demonstrating how we can all progress together. This knowledge helps promote empathy, respect and sensitivity within the organisation you are part of and enables you to go through life as a more self-aware individual. 
Here at greenbean, we proudly promote allyship in the workplace as it lays the foundation for an environment where everyone feels acknowledged, valued, and embraced. As an ally, you actively contribute to building a culture that aligns with our people-centric values. 
Small acts of kindness and understanding can create a significant impact on an individual's sense of belonging and overall well-being so, let's work together towards a future that is inclusive and empowering for everyone. 
For more information on Pride month go to: www.pride.com