Back to Blogs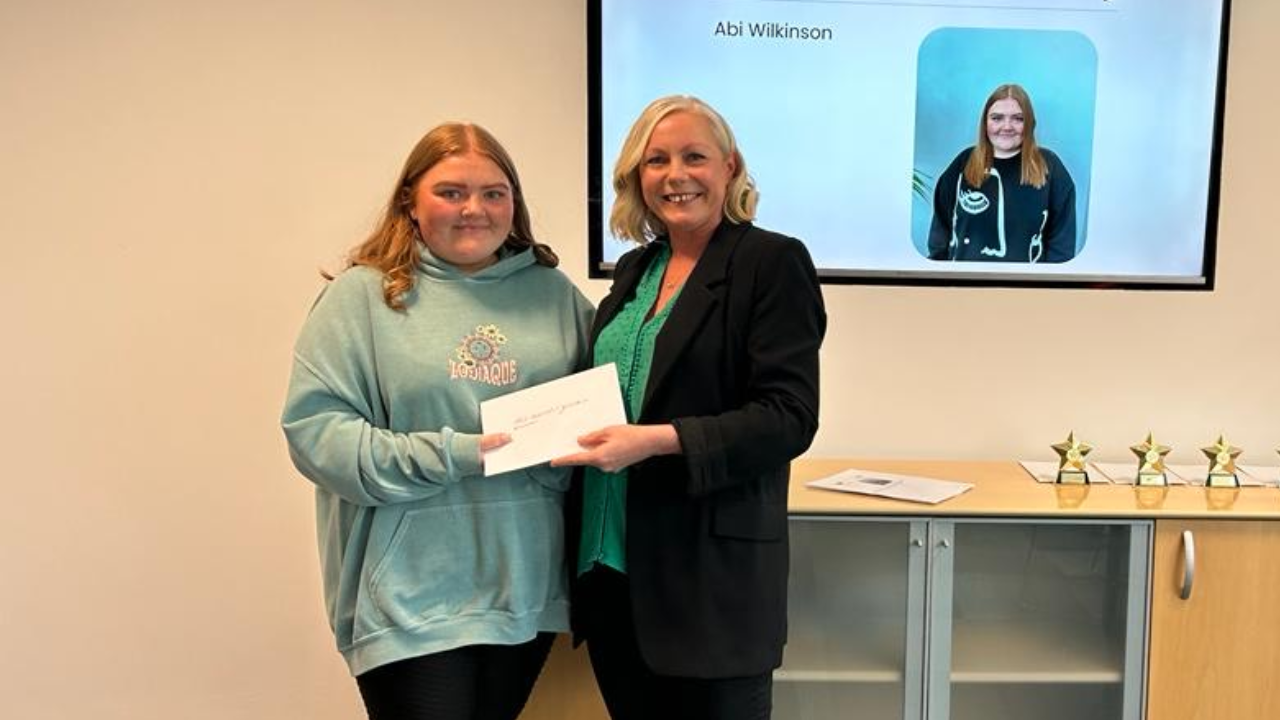 Finishing my Digital Marketing Apprenticeship
6 months on from my last blog, I am now one year into my Level 3 Digital Marketing apprenticeship and nearing the end. As I approach the final stretch towards my end point assessment, I find myself reflecting on my experience, some of the key learning opportunities, and my thoughts. After learning about the basics of recruitment marketing, email marketing and the nuances of social media, I am now looking for how I can further develop the skills I have already gained and use the knowledge I have for future opportunities.
Online learning with Baltic
At the time I wrote my last blog, I had nearly finished all the courses for my apprenticeship, with only the "Principles of Coding" left to complete. I was anxious about this topic, expecting it to be less engaging and fearing I might struggle. However, I excelled in the exam with a perfect score of 100%. So, if you're daunted by coding, believe me, it's achievable. In the second part of the course, we delved into SEO techniques. These have been invaluable in my daily role, as I regularly apply them at greenbean.
As I embarked on the final course for my apprenticeship, I delved into Google Analytics. My journey began with a course provided by Baltic, my apprenticeship provider. This course outlined the fundamental aspects of the tool and gave a glimpse of what the ensuing two-day intensive course would entail. Throughout the virtual lessons, we explored the basics of Google Analytics 4, discerned the differences between its various versions, and navigated the intricate maze of reports and results it offers.
This marked a significant milestone in my apprenticeship. I quickly recognised the potential to integrate Google Analytics into my daily tasks and bring added value to the marketing team. After finishing the course, I was proud to earn my Google Analytics certificate.
The insights I acquired during this period provided me with a foundation for setting up the platform for greenbean, highlighting the pathways to meaningful data. Completing the course demystified a platform rich in options, guiding me on where to begin and how to maneuver through its complexities, turning it from a puzzle of choices into a strategic tool.
Producing website content
Over the past six months, I've significantly honed my skills in creating pages and enhancing the greenbean website. We recently introduced two new business streams, necessitating the addition of new pages and several structural modifications.
The introduction of GROW (Get Ready for Opportunities at Work) and Talent Advisory Services presented an opportunity to weave two new parent pages and five child pages into the website, all without the aid of a pre-existing template. To accomplishthis, I coordinated a discussion with our website provider, Volcanic, to review current pages, template options, and potential design possibilities. However, when no templates fit our requirements, I took the initiative to design pages using the Volcanic toolkit.
The autonomy of this project provided me with the opportunity to communicate with external providers and internal stakeholders whilst developing my logical thinking and problem-solving skills.
In addition to creating the layout for the web pages, I was responsible for sourcing relevant images from our catalogue and resizing them using Canva to fit with website standards for both desktop and mobile views.
Developing my skills in E-mail marketing
In my earlier blog, I mentioned starting with MailChimp and gradually delving deeper into its functionalities as we crafted an email nurture cycle.
My knowledge of Mailchimp was developed furtherby attending an email marketing workshop hosted by an external marketing agency, Force 24. This workshop taught me how to refine email structures, harness effective calls to action, and craft subject lines that captivate readers.
I can now confidently craft email templates on the platform that aligns with our brand guidelines. I've made use of several features during campaigns. For instance, tagging contacts enables me to segment various audiences, whether by industry or location, allowing for more targeted campaigns by locale. The scheduling tool is also something I use in every campaign. Using this tool, I have optimised email performance, resulting in increased open and click-through rates.
Would I recommend completing an apprenticeship?
When it comes to learning, I've always found that rolling up my sleeves and getting into the action works best for me. That's why I'm so glad I chose to go down an apprenticeship route rather than studying full-time at university. By doing an apprenticeship with Baltic, I have been able to study different courses that have shown me a variety of different opportunities in this sector. If you are someone who likes to practice their skills whilst studying, an apprenticeship is an option! You're not just absorbing theories in a classroom; you'repractising them in a real-life professional environment. Along the way, I've picked up essential soft skills like effective communication, teamwork and time management. These skills are gems that I wouldn't have developed if I'd stuck to textbooks alone.
So, for those who love hands-on learning and want to jump into the professional world whilst learning the ropes, apprenticeships are a fantastic option. I have found it extremely useful to work alongside the marketing team at greenbean, being able to practice my skills in a professional environment and apply what I have learnt has developed my workplace skills and overall professionalism. It's not just about learning; it's about growing, evolving, and a path paved with practical knowledge and experiences that will serve me well in whatever comes next.