Back to Blogs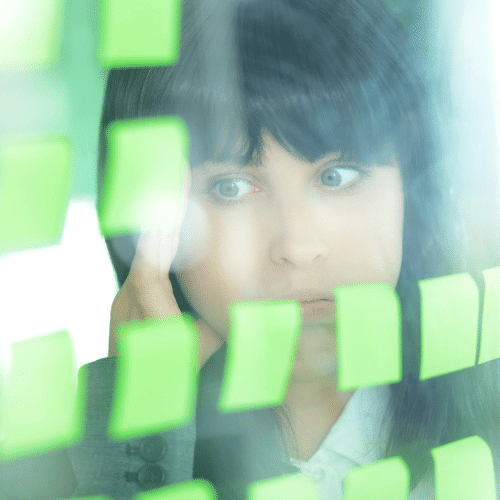 Shaping a flexible workforce for the future
Matt Lazenby caught up with one of the UK's contact centre thought leaders to hear his views on the key challenges and opportunities faced by businesses, and what it means to shape a flexible workforce for the future.
​

Building a strong future
​​"As we begin to ease into a new normal, the key challenge for all businesses is that we are likely to move through several new norms in the next few months. The repercussions and realisation of the full impact of the pandemic will shape the future market, be that customer or colleague or shareholder expectation.
​​There will be a drive immediately to reshape, reduce operating costs and curb unnecessary expenditure. All capital projects will be challenged as we enter what is likely to be a volatile, and initially very slow market. The driver of many of those capital projects will remain, be that system development, automation or improved security. Alongside this, there will now be demands to revisit the many swift solutions deployed to facilitate home working and review long term capability and the scale required.
​Agility and honesty will be key for every business. To be agile enough to shape and respond to a new future. To be open and honest with all colleagues and ensure everyone understands the scale of the challenge. Leaders need to have a clear vision that brings everyone with them and ensure they are all in the fight together.  This is crucial in building a strong future for the business and their customers whilst providing reassurance to colleagues."
​

Flexibility within our employee and customer journey
​"I think anyone who says they know the answer to this question right now would be very bold. There are likely to be many different views depending on how your customer and colleague base have viewed your handling of the crisis.
​Those suffering the wrath of media fury following insensitive, and heavy-handed early reactions will spend a significant amount on recovering customer loyalty. At the lower cash-conscious end of the market, this may be easier to achieve with strong promotions and a strong CSR push. At the higher end of the market, some brands may find it much more difficult to rebuild trust in the customer base. Trust and consistency often drive high-end purchases, whilst convenience and price drive the lower range.
​In my opinion, we have passed a watershed moment in the structure of business. We will all now be far more demanding of our employers and the companies we trade with. We'll expect flexibility within both our employee and customer journeys."
​

It is important to ensure you focus on and measure the metrics that matter
​"When looking into the structural set-up of businesses there is no doubt that flexibility will be critical for the future. Empowering colleagues with systems that provide appropriate outcomes for customers on the first contact, be that digital or on the phone. Focus on and measure the metrics that matter; don't get hung up on hygiene factors.
​​Customers have become more accepting of shorter hours and longer wait times. Consumers are understanding of the challenges businesses are facing. Patience will wear thin if businesses seem to take too long to offer a consistent and clear service."
​

Review of global spread to ensure a more robust business continuity plan
​"Many BPO offshore partnerships will have felt one step removed from the decision to open or close. This decision was with the provider, or the government of the various countries. For the largest businesses, now will be the time to review their global spread to ensure a more robust business continuity plan. This may even mean that several businesses look to re-shore activity back to the UK, or even move into an in-house operation in the longer term. A drive to achieve a more robust Business Continuity Plan may diversify more widely to provide a global recovery platform. One thing is clear: it is highly likely something similar may occur again in the future.
​​We need to remember that the challenges offshore centres face is no different to UK in-house operations. Many have rapidly dispersed teams from the site and created new solutions to facilitate homeworking.
​The key opportunity here will be in designing a flexible workforce structure for the future. This could be a new or more permanent homeworking solution or re-designing the shape of the in-house function. Providing ownership or doubling down into a deeper partnership allows a more global recovery. The heart of every transformation needs to have an agile approach to the changing demands of customers: a strong vision of the colleague's role working alongside digital-first contact solutions."
​

Creating a home working contact centre solution
​"I initially worked on creating a home working solution for a UK contact centre back in 2009. We looked to maintain great colleague knowledge whilst gaining value from a site consolidation. Clearly, we had more time to plan for this. The infrastructure was very old which made it a complex setup architecturally. Ultimately it continues to operate in broadly the same manner today.
​​Core to its success was the early engagement of the colleagues in the investment we wanted to make. A selection criterion that included a baseline for performance. That baseline brought in colleagues who had great personal scores for the hygiene factor metrics. Balance that with great technical skills, this saw them deliver very well in terms of customer experience records.
​​We created a full solution package. We allowed the colleague to choose a desk and chair and completed home visits to ensure a suitable location was available to deliver a quality service.
​​Productivity from the group was excellent from the outset. Over the years, attrition has continually been the lowest across many business areas. The group continued to deliver stunning engagement and customer metrics. This has all been underpinned by a full field team structure of first line manager and operations manager supporting the teams."
​

Everyone understood the vision of the business and their individual role within it
​​"With whole continents going into lockdown overnight, organisations have had to react very swiftly to unprecedented demands. Keeping a core business running whilst having to satisfy the responsibility to colleagues and customers. At times this seemed like an impossible situation. Many key and core businesses have demonstrated their value. The incredible devotion of those in the NHS front line. The farmers, drivers, food manufacturers, logistics, and retail organisations have kept the country going. No one will ever forget the impact and shift that the pandemic has brought.
​​They have overcome huge technical and human challenges. They have shown an initial acceptance of businesses being closed, or incredibly hard to get hold of. The days of acceptance are only to the point of initial recovery. Customers are now able to see those businesses who genuinely wished to stand with and support us. It is clear for all to see those who fell inward and began to make short-term, reactive decisions. These actions have left a poor record in the memory of customers and the media that will take many years and much investment to recover.
​​Across businesses we have seen huge numbers move into homeworking solutions. They have deployed automation and developed partnerships in days that would, under normal circumstances, have taken months, and years. Silos in big businesses have disappeared. Everyone understood the vision of the business and their individual role within it. There will be huge opportunity for businesses that have managed to forge themselves a position of standing with their colleagues to support the national efforts."
​​

Ensuring the customer's voice is clearly heard at board level every day
​​"As we move into the period of re-opening and consider how we best face the future, we tackle the undoubted challenge of the next few years and look to predict customer behaviour and market size and appetite.
​Many businesses will be making a few projected impact plans and no doubt discuss how to reduce costs. How do they cover the recent incremental Capex and Opex challenges? The impact to profitability? And in some cases, reviewing the relevance of product lines, brands, and propositions.
​​The key will be to ensure you recover your service operation as quickly as possible. Without the back office in good shape, a good reputation can collapse in days, not weeks. This may mean prioritising lines of communication across the business to ensure that a customer's voice is clearly heard at board level every day. Core objectives of businesses recovery plans need to be understood throughout. The changes to structure that the pandemic brought about have seen a swathe of red tape and processes removed to allow an agile approach to change. Departments that have historically mistrusted each other have worked together to rapidly deploy solutions for the short term. These solutions now need to be reviewed."
​​

Press reset and become something much stronger for the future
​​"This is the one point in a generation whereby business can press reset. This presents an opportunity to become something much stronger inthe future. The organisations that are willing to adapt to new processes, listen to their customers and colleagues and adopt a new way of working will thrive.
​​No one can yet define what the new normal will be. There will be many versions over the coming months and years, as the world economy faces the challenges and opportunities that we now know to be ahead of us."
​​

About our guest blogger:
​​Our guest blogger has over 25 years' experience leading high-impact teams and programmes of significant scale across Retail, Operations, Commercial, Logistics, Contact Centre & Customer Experience. He is passionate about driving improvements using insight-led solutions, removing unnecessary costs through digital transformation, and customer experience and creating careers for his teams! A highly skilled leader who has managed large business units' budgets and headcounts through two previous economic downturns. He is now available for his next interim contract. For further information on this candidate and his availability contact Matt Lazenby.
​
​