Back to Blogs
National Apprenticeship Week 2023
​In celebration of National Apprenticeship Week, I wanted to share my first 6 months as a Digital Marketing Apprentice.
​I always knew that I would follow the apprenticeship route after completing my A-Levels and wanted to find a course and employer that would help me build upon and develop the creative skills I'd uncovered whilst studying Graphic Design and Media in 6th form.
​Following a two-stage interview I was offered a Level 3 Digital Marketing Apprenticeship with greenbean in September 2022. This being my first full-time job since school, I knew that certain parts of the role would challenge and stretch me, but I was super excited at the opportunity ahead over the next 18 months.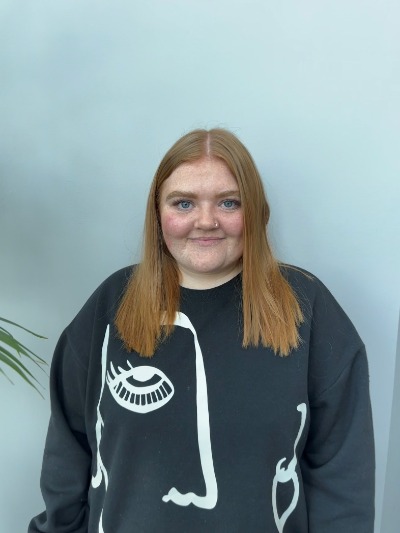 ​
A blended approach to learning
​My apprenticeship consists of a blended approach to learning; the majority of the working week as part of the in-house marketing team at greenbean, and 20% working through the course content and assignments as set by Baltic, the apprenticeship provider.
​I spent a lot of time over the first few weeks shadowing the marketing team, researching, watching videos, and getting to grips with the various tools and software I would be using. I had no previous experience working in an office environment so even email and diary management through Microsoft Office was new to me.
​
Building a website
​The business was in the process of building a new website, so it was super exciting to be involved in such a major project. I was invited to sit in on all virtual meetings with the web development team who were situated in various countries, and as far as Kuala Lumpur. This was great exposure and helped me understand the functionality of a website from the back end, as well as the front-end user experience. It also gave me firsthand insight into the challenges of managing a large project such as navigating various time zones and language barriers.
​My role within the team is primarily to maintain the new website. Being involved in the build means that I am fully invested in its performance. I receive daily reports from Semrush, software used to help us analyse and track Search Engine Optimisation (SEO). The report highlights any toxic backlinks, broken links both internally and externally, and organic traffic. I also use the tool to look at specific keywords to see what we can use in our content to rank higher on Google.
​

Recruitment Marketing
​A large focus for the team is recruitment marketing on behalf of clients. The recent implementation of a new branded campaign taught me about the importance of brand guidelines, brand assets, and tone of voice, and was able to use this as an example in my first workplace project.
​During this project I had been involved in producing social media graphics, creating, and monitoring Facebook Ads, and even the design of an A5 flyer which was printed and distributed to over 10,000 homes in a targeted geographical area. It was during this project that I fell in love with Canva software. Having used Adobe whilst at school I found Canva so easy to use and have subsequently learned is every marketer's favourite tool!
​
Email Marketing
​I've also been involved in the development of an email marketing nurture campaign. Using Mailchimp software I've learned how to create emails that include personalisation, images, videos, and backlinks to send to multiple audiences. The level of detailed analysis on email campaigns is amazing – who knew you'd be able to see how many people had actually opened the email, let alone find out which links they had clicked!
​
Social Media
​Social media is another aspect of digital marketing that I've been involved in. From creating content to scheduling and posting posts across Facebook, Linkedin, Twitter, and Instagram and learning how to film and edit content for TikTok on Inshot, I guess this is what I imagined was Digital Marketing before I started.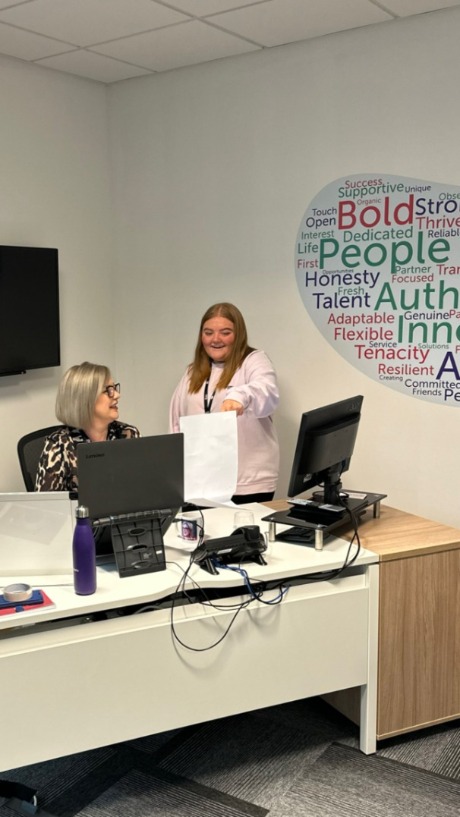 ​
The Principles of Online and Offline Marketing
​I started my digital learning and online courses for my apprenticeship in October. For the first lesson, we went over the Principles of Online and Offline Marketing. This session ran virtually across two days. We covered the 7P's of Marketing, the 9 Belbin Team Roles, PEST Analysis, The Customer Lifecycle, and Audiences; different types, and how they can be segmented and targeted.
​This knowledge has been invaluable as I can apply what I have learned in my day-to-day role. For example, we looked at different types of marketing channels, such as radio, social media marketing, and tv. From this, I can look at what audiences' different channels reach and feedback to the marketing team. Also, the PEST Analysis is a simple and widely used tool that helps you to analyse the political, economic, sociocultural, and technological changes in your business environment, all of which are used by the team to target an audience on social media platforms such as Facebook. At the end of the course, I was assessed to see if I'd retained the knowledge. I passed with a score of 91% meaning I could progress to the next topic.
​
The Principles of Coding
​The Principles of Coding was an area I thought I would struggle with as it doesn't interest me as much as the other areas of marketing, but I was pleasantly surprised! We covered some of the different programming languages, how different codes can achieve different results, and that some codes allow more creativity than others. I'm due to complete the second part of the course in the next couple of weeks so I'll let you know how I get on!
​The first six months of my apprenticeship have been a whirlwind, and a challenge I've thrown myself into wholeheartedly. I enjoy being able to apply the skills and techniques I've learned and see immediate results. As well as making new friends I'm also able to continue my studies without student debt which was the right move for me. The blended learning approach and opportunity to gain a recognised qualification and valuable work experience are ones I'd recommend to anyone wondering what to do next – apprenticeships aren't just for school leavers either!
Learn more about greenbean here.