Back to Blogs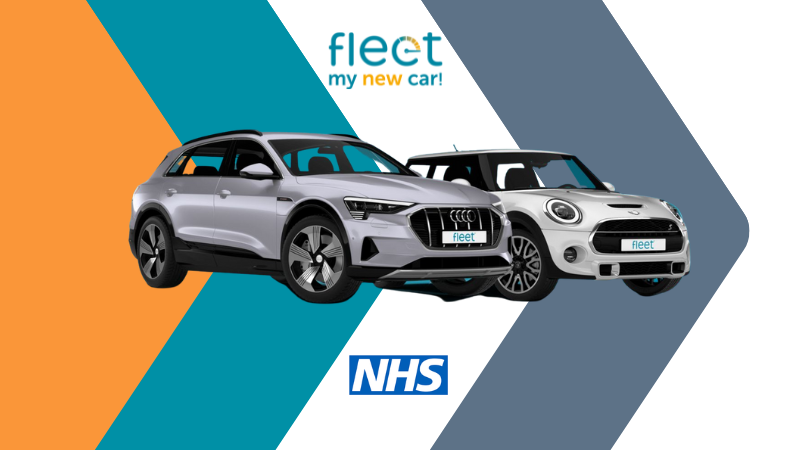 Enhancing Employer Branding for NHS Fleet Solutions
Fleet Solutions, the UK's original public sector salary sacrifice scheme managed by Northumbria Healthcare NHS Foundation Trust, presented a unique challenge: despite their successful marketing strategy and widespread recognition for their products and services, their employer brand was insufficiently known, which resulted in a lack of quality candidates for their Customer Service Advisor roles.
Scope:
The primary objective was to develop a robust employer branding strategy to improve Fleet Solutions' brand reputation as an employer and attract high-quality candidates.
Solution:
Our team began by conducting an exhaustive analysis of the existing employer branding strategy. From our findings, we recommended a comprehensive strategy that involved the creation of a Talent Value Proposition (TVP) to encapsulate the reasons why Fleet Solutions is a great place to work. Key selling points included their commitment to employee development, work-life balance, social responsibility, and public sector benefits.
After thoroughly analysing their existing recruitment process, we designed a seamless, engaging, and high-touch candidate journey. This process included a review of the necessary skills and behaviours for each role, leading to a revision of the job descriptions to better fit current requirements. We also implemented an interview process that focused on assessing values, skills, and behaviours in alignment with the public sector's scoring matrix, ensuring that we found candidates who would be a perfect fit for the role.
Our recruitment marketing team rejuvenated the brand's visual identity, launching a modern, professional, and precisely targeted attraction campaign. This campaign was meticulously designed to resonate with talented individuals from a wide array of backgrounds who possess the necessary skills.
A pivotal component of our recruitment marketing strategy was the integration of the Talent Value Proposition (TVP). We brought the TVP to life through engaging storytelling, compelling employee testimonials, and an unwavering emphasis on the brand's values and culture. This comprehensive approach effectively depicted the rewarding experience of working at Fleet Solutions.
We employed a multi-channel digital attraction strategy, leveraging social media, job boards, and industry publications. This comprehensive approach ensured our reach was expansive, effectively attracting the right talent to Fleet Solutions.
Additionally, we designed a branded client landing page on the greenbean website. By utilising SEO and strategically selected keywords, we significantly improved the page's visibility and searchability, further enhancing our recruitment efforts.
Results:
The implementation of our tailored solution resulted in the following outcomes:
Employer brand awareness of Fleet Solutions increased significantly, with an increase in high-quality applications across each quarterly intake in 2021/2022. Specifically, we observed a 50% increase in employee referrals and a 72% increase in the number of job applications received. We also noted an increase of 48% of candidates progressing from initial engagement to the interview stage, indicating a heightened interest and commitment to working at Fleet Solutions. This was further confirmed by a 100% fulfilment rate.
greenbean continues to partner with Fleet Solutions for all Customer Service vacancies.
'greenbean was initially chosen above other suppliers because of their agility and understanding of our business including our people, culture, and values.

Throughout consultation greenbean identified we needed to adopt a different approach to reach a wider talent pool given the challenges in the current candidate market.

greenbean built an effective and engaging attraction campaign that included a high touch point candidate journey resulting in a positive candidate experience and 100% fulfilment'.
Are you looking to enhance your employer brand?
Contact us today and take the first step towards transforming your employer brand and attracting top talent to your contact centre.
​