Back to Blogs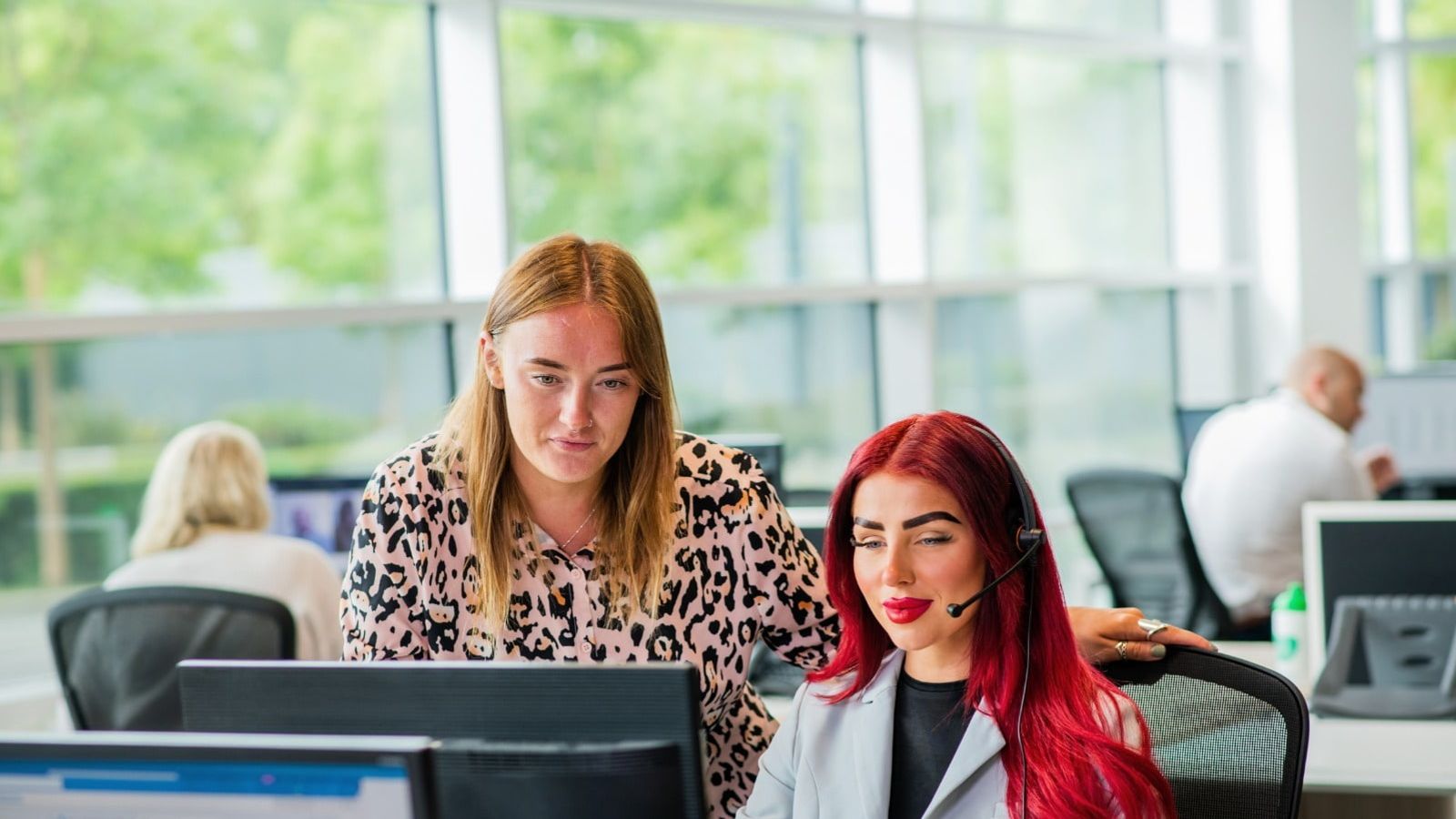 Five ways to help transform your sales teams' capabilities
Contact Centre enthusiast, Garry Gormley shares his Top Tips on how to transform performance within your sales contact centre.
Having worked in sales and service contact centres for 20 years, I understand the challenges faced by sales leaders. Whatever you did the previous year sets a benchmark, and miraculously becomes your new target, and the enemy for future progress!
This is why, as sales leaders, we need to be constantly pushing the boundaries of what is possible within our teams. Keeping skills fresh, talent nurtured, and the sales process airtight.
I'll be honest, when I started my contact centre career as a sales agent many years ago, it took some time for the penny to drop. I didn't get much in the way of coaching or support, I had to figure out my style for myself. It was seen as the job of the training department to help, and when training resource is spread so thinly, you had to get creative for yourself if you wanted to get better.
Thankfully I did, and became a high achiever and reaped the benefits of that with incentives and trips, and all the other perks that keep us in sales! It taught me a lot about sales techniques, skills, and sales management. In this article, I share 5 things that sales leaders should be focusing on to transform sales capability.
​The key to a good sales team is to have the right people on the bus. Sadly, when we start a new role or inherit a team, we can't recruit a brand-new team built in our image so we have to work with what we have. We have to assess what the baselines are, and how far performance is from the target or expectation. This is the first step in transforming the capability of your team. The first thing we need to do is:
1. Diagnose the current realities
We need to understand the size of the gap as this will determine what interventions are needed and indicate the size of the mountain we may have to climb. This doesn't mean we have to run lengthy assessment centres to ascertain capability, although this is an effective way of getting a really good qualitative and quantitative way of getting to the baselines.
​It does mean we need to analyse people's performance. We need to understand how clear the sales process is. What materials do people have to support the sales? What targets and KPIs are in place, and how clear these are? What does the reward structure look like for the team and what behaviours does it drive?
​We need to get granular on how the sale is generated, taking this back to the marketing activity used to generate leads. What is the forecast-led sales number? Do these align, and is the conversion metric aligned to the leads you are receiving to give you a fighting chance of hitting targets?
​We need to look at non-conversion just as much as the converted sales themselves. Why aren't we winning business? Are there trends in sectors, and postcode areas? Or, who handles the lead and conversion?
​So, diagnosing the current realities and benchmarking these against expectations helps us start to see the wood from the trees when we want to transform, and helps us prioritise and share what the key challenges might be.
2. Define the sales process
​If you had to ask your sales team to define the sales process, how do you think they would describe it? And how many different responses do you think you would get?
​Having a clear sales process linked to 'how you help the customer' is essential. It may become second nature over time, but it's important during onboarding and coaching that we have a clear sales process to achieve consistency across the team, and use it to full effect when coaching and developing performance.
​The number of times I've sat down in a contact centre and asked to see the sales induction or the sales steps that agents need to follow, and been met by blank expressions or told they don't have one as the agent follows their own is alarming.
​People think that the sales process equals script, or becomes too formulaic. To that I say I don't care, scripts are good, why? Because they outline what a good sales flow should be and help people understand what to say. They become a problem when people sound scripted. Every good actor starts with a script, and they inject their character into the script. So don't blame the script for bad acting or bad sales skills.
​Having scripts or guidance and a clear sales process helps people logically understand how to ask the right questions to uncover potential pain points and deliver a pitch with tailored solutions that address their challenges, and handle objections using the company USPs as a differentiator to give them the best chance of closing this business. We need those steps and what's expected at each stage to help agents consistently deliver against a formula that works for your product and customer demographic.
​

3. Managing performance improvement
​Quartile-based performance management can help understand where people are in comparison to their peers. We can get lost deciding who to coach and how to improve performance, spending a lot of time trying to move our poorest performers up the scale. As a result, we neglect the agents that with some coaching can go from average to amazing. Using quartile-based performance analysis can help you see where your team is performing, and where your coaching efforts can have the biggest impact.
​This is not to suggest that your lowest performing agents should not be coached but it's a different conversation, and framing these in the following ways can help.
​Agents falling significantly short of targets 50% or below, we need to identify if this is skill or will. If it is skill, perhaps the agent is reassessed for the role. How long have they been underperforming? Do they need retraining? Is it the right role for them?
​For those achieving 50% - 75% of target, understanding how long this has been happening is key. Tailoring your approach with a skills assessment and coaching conversations can help understand if the motivation is there and the skills exist. Focusing on these agents can start to generate low-hanging fruit with conversion improving and confidence growing.
​75% - 100% of target - here we can see the biggest shift in performance where we have a population hitting around a third of target each month or coming close. This means they have the skill, and small tweaks can generate more consistent behaviours that can give them a big push in sales volumes. Having a more targeted and personalised coaching approach in the right areas will start to turn these agents into regular hitters which will have a healthy impact on the bottom line.
​100% - Plus - we have those people who consistently hit and exceed and typically we spend less time coaching them because they are already great! But imagine if we spent time with them mapping out what they say, how they say it, what tools they use, and which email templates they send. Take all of this to coach and mentor the rest of the team - how much would that improve performance? So, leverage your stars to help the rest of the team.
​What we typically do is put our lower performers with our top performers to call listen or observe, but the challenge with the top performers is quite often they may be a little selfish. They may not want to share or aren't great coaches or mentors so just show and tell what they do and find it hard to describe it. It's so innate to them so the time is wasted.
​​

4. Clearly Define your sales leadership practices
​We promote quite often from within and that's why? Good salespeople become managers - sales leadership is different from sales as an agent. We don't define for the new leadership agent what good sales management is, we just expect them as good sales agents to apply the same skills to their team.
​So, what do you expect a sales team leader to do? What are the sales practices of the sales team leader, and the skills they need to get the most out of their team?
​For example, do they know how to run a sales meeting? Are they able to forecast sales results from what their agents are telling them might convert? Do their forecasts always end up falling short?
​Do they know how to coach and give feedback? Have you trained them on sales coaching skills or are you expecting them to just show the team what they did to be successful? Is this a strategy that's going to elevate performance across the team?
​How do we help new sales managers and existing teams sit down and prioritise what is driving and impacting performance? How can we help them develop a plan to improve and best use their time to maximise the impact?
​Sales management is tough and requires some difficult conversations. Failing to equip your sales leadership team to have the right conversations will not drive a culture of high performance.
​

5. Coach for performance and behaviours, not KPIs
​I always reference skill and will in coaching conversations. You can train people to sell but if they have the wrong mindset or attitude, it's going to be an uphill battle.
​When we coach our teams and create the framework for great sales leadership, coaching forms an integral part of helping teams become self-sufficient. Where a lot of sales leaders naturally migrate to, is around coaching numbers rather than behaviours which ultimately leads to less coaching and more tell.
​A typical coaching conversation might start with "how do we improve your conversion" and then focus on specific skills to improve, and words or phrases to use that will help. The more skilled coach gets under the skin to find the root cause of non-conversion. This starts with how the agent feels, what's motivating them, why they come to work on a morning and what goals and objectives have they set themselves, and focuses more on the personal and intrinsic motivators that drive the result rather than the result itself.
​This style of coaching doesn't always come easy and it's always easy for team leaders to take over and show and mentor rather than coach. If we want to drive a transformation in performance, we need to take a more transformative approach to how we coach and develop our people and investment in our leadership teams.
​So, to summarise, transformation needs transformative action. If we do what we've always done, we'll always deliver the same result. Taking a people-led approach and using data to support and focus the team to where the best efforts can be placed will help prioritise and shift performance more quickly towards growth.
About Garry Gormley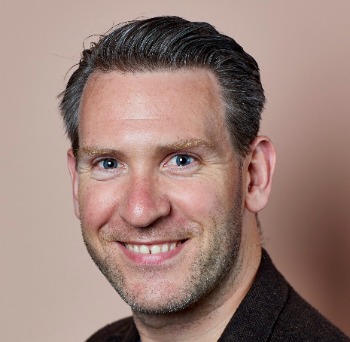 Having spent most of his working career in the contact centre industry, supporting and leading the delivery of key projects around quality assurance, regulatory change, sales transformation, and people development, Garry founded FAB Solutions in 2019, creating a one-stop shop for the contact centre sector.

Garry has been featured on many Podcasts and speaker events evangelising about how operational leaders need help to spin all the plates they have to manage. He also hosts his own thought leadership events through The Contact Centre Network a regular monthly event that brings the contact centre community together to tackle some of the key issues and topics that impact operational leaders.
For more content from contact centre enthusiast Garry Gormley clickhere.
​
​