Back to Disciplines
We understand the importance of the contact centre to deliver a world-class customer experience.
As Recruitment Partner to the Call Centre Management Association (CCMA) and over 20 years of experience in frontline, operational and senior contact centre recruitment, we work with some of the most respected brands in the UK.
​​
Talent Landscape
We understand the challenges faced in the contact centre industry and are here to provide market intelligence, insight, and advice on the current talent landscape, whilst bringing to life your employer brand proposition to attract the talent you need to deliver a world-class customer experience.
When you partner with greenbean, we bring you access to our unrivalled network, so that when you need talent with specific skills from within your industry, we have it covered. ​
​Permanent, Temporary, and Contractor Recruitment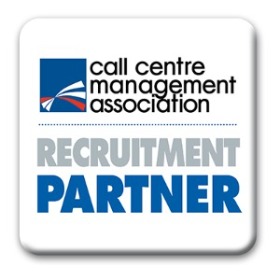 Typically we recruit within the following areas:
​Customer Service/Complaints/Collections Advisors

Team Leaders/Coaches

Operations Management

Planning/Real-time/WFM

Quality/Compliance

Customer Insight/CX/Continuous Improvement
Senior & Executive Appointments
The requirement to add to a senior leadership team typically arises at times of significant business transformation and change. Our team has an exceptional track record in delivering Heads of Department to director-level appointments within the contact centre sector.
Our long-standing relationships with the most talented leaders in their field make us the perfect recruitment partner for businesses looking to make a senior appointment. Our real-time network ensures we engage with the best talent during the optimum time in their careers.
Career of Choice
We understand the true value of those working in the service industry, and that attracting and retaining talented people will be vital to the economy's recovery. We are proud sponsors of the North East and UK National Contact Centre Awards and are committed to a sustainable approach when engaging a new generation of talent to contact centre careers and promoting it as a 'career of choice'.
Find out more
Learn about the brands we've partnered with and types of roles we've recruited for in our brochure.
​
​"greenbean exceeded our expectations in this campaign and we know this model now works for our business. We look forward to continuing to work with greenbean."

"The relationship works on a partnership basis with an open approach, transparency in commercials and the ethos that both teams deliver 100%. The greenbean team is professional, takes ownership and is a great representation of our employment brand."

Client

Director of Operations

​"Whilst this was a project of many moving parts, for me it was flawlessly delivered by the greenbean team."

Client

Head Of Talent Acquisition